,
Crossover "Moskvich 3" will be available with a gasoline and electric engin
In the open database of Rosstandart, two types of vehicle approval for the revived Moskvich brand appeared at once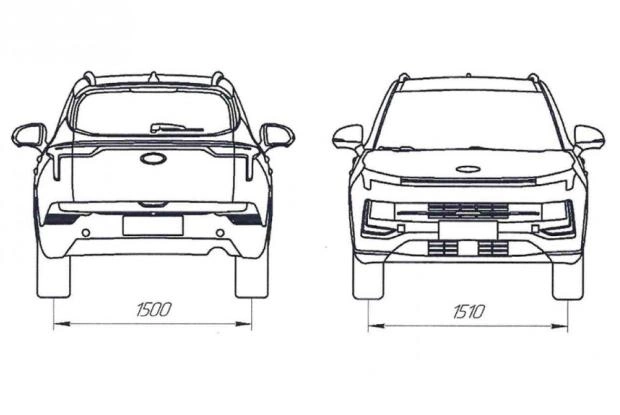 After long rumors and disputes, two official documents appeared on the Web at once, which shed light on the Moskvich 3 crossover. The first refers to an SUV with a gasoline engine, called Moskvich 3, and the second belongs to its electric version, Moskvich 3e. Regardless of the modification, both SUVs will be built on the basis of the Chinese JAC JS4.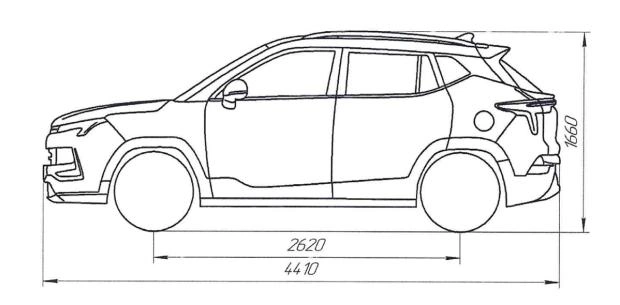 The appearance of the Moskvich 3 crossover will differ from the source only in emblems and inscriptions. The front of the novelty will be crowned with a two-tier head optics, with daytime running lights placed under the faceted hood and the main headlight unit integrated into the athletic bumper. The side surface of the body is notable for its pronounced relief running along the angular wheel arches and the bottom of the doors. The picture will be complemented by alloy wheels of 17 or 18 inches. The cross will stretch in length by 4410mm, in width by 1800mm, in height by 1660, and the distance between the axles will be 2620mm. Based on their dimensions, it is fashionable to write down Haval Jolion and Chery Tiggo 4 as competitors. The mass of the light fuel option and the electric car are 1440 and 1800 kg, respectively
Technically Moskvich 3 completely repeats JAC JS4. The base has an atmospheric 1.6-liter unit with 109 forces and 150 Nm, and for older versions, a 1.5-liter turbo engine is provided, with a return of 150 forces and 210 Nm. The first works exclusively with a 6-speed manual transmission, and the second either with "mechanics" or with a variator.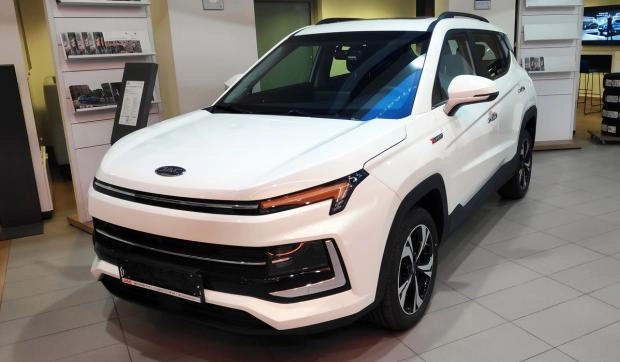 Electric Moskvich will receive a single electric motor with 68 horsepower. In the case of Jack, his return is exactly 150 hp. and 340 Nm. The battery with a capacity of 55 kWh will last for the next 410 km.
Also, the certificates indicate that on board the new products it will be possible to meet an air conditioner, an airbag for the driver, a multimedia complex with a rear view camera, parking sensors and cruise control.
According to the mayor of the capital, production lines at the Moscow Automobile Plant "Moskvich" should be launched as early as next December. The first 600 copies will be assembled using the SKD method.
Read also about off-road Porsche 911 Dakar.