,
BAIC reveals new 2023 BAW Ace M7 minivan
An electric car can travel up to 280 km without additional charging.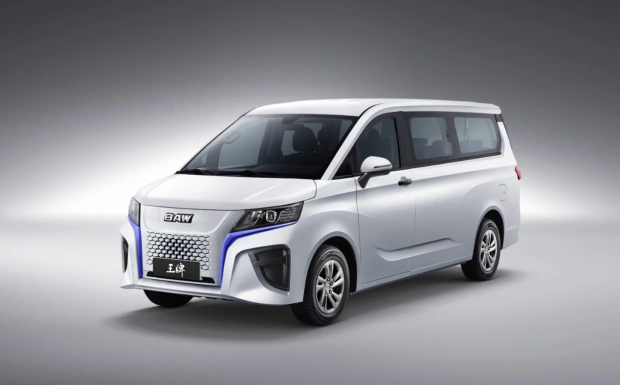 In China, new items are no longer nonsense. Along with fuel versions, new electric vehicles are also appearing. This time, BAIC Corporation has announced the BAW Ace M7. The zero emission minivan will be available to customers in two different versions. They differ from each other not only in the set of options, but also in battery autonomy. The base version will be able to overcome about 260 km of the route on one charge, and the top version will be 20 km more. The length of the cars also varies.
The appearance of the BAW Ace M7 is very similar to the exterior of the fuel modification. The main exception is the redesigned front bumper and the perforated end cap that replaced the grille. Otherwise, the minivan has a similar lateral body relief and stern features.
The inner world of the BAW Ace M7 is simply saturated with high technology. The front panel is crowned by a huge cockpit, which combined virtual instruments and a touchscreen of a multimedia complex. The climate control unit is located under the central ventilation deflectors.
BAW Ace M7 is driven by a single electric motor with 82 horsepower and 220 Nm. Initially, the electric car will be able to overcome 280 km. Next, a 400 km version should see the light of day.