,
Competitor Toyota Hilux enters the market for 1,180,000 rubles
Fresh pickup from JAC Hunter is available in the local market in many trim levels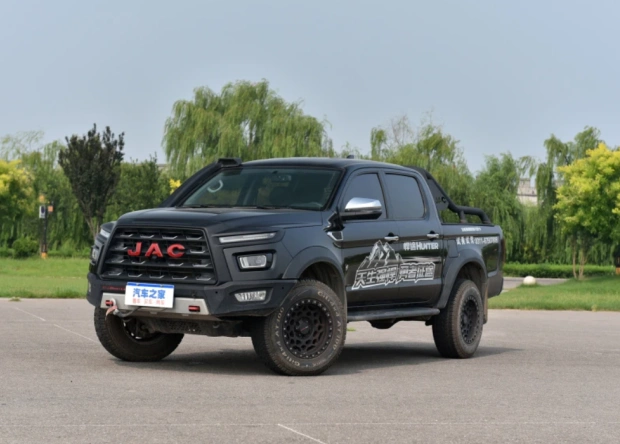 As you know, the Chinese are very fond of making clones of famous masterpieces of the auto industry. Recently, a huge 2023 JAC Hunter pickup truck entered the Chinese market. Surprisingly, the car can be purchased in one of sixteen possible configurations. The starting execution is estimated at 134,800 yuan, which is equivalent to 1,183,000 rubles. For the top version, they will ask for 177,800 yuan, which is exactly 1,561,000 rubles. At the same time, the truck is practically in no way inferior to the Toyota Hilux.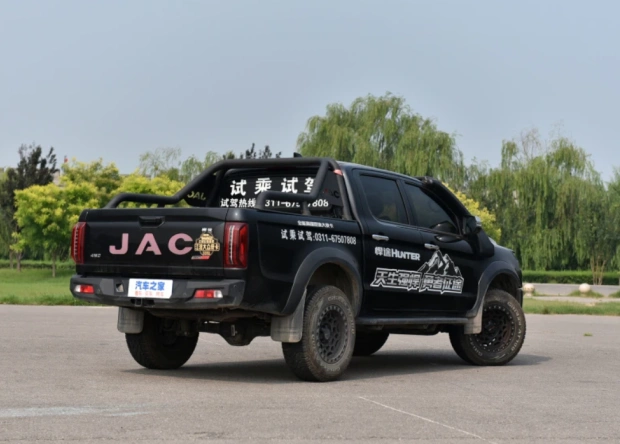 JAC Hunter has a very brutal appearance. Along the edges of the massive radiator grille is a two-tier head optics. It's all packed between a sculpted hood and an angular front bumper that integrates fog lights and a winch. The body profile has a pronounced relief and rounded wheel arches, below which are the side steps. Lanterns on the stern have an original graphic design. Off-road style is accentuated by a snorkel, original mud-tired rims and tubular construction in the cargo area.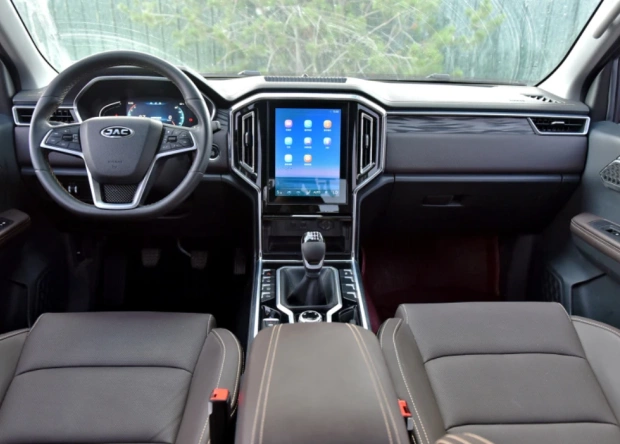 The interior of the JAC Hunter is rich enough. The multifunctional steering wheel hides virtual instrument dials, and almost the entire center console is occupied by a portrait multimedia touchscreen.
The JAC Hunter can be powered by one of two turbo engines. This is a 2.4-liter unit for light fuel and a 2.0-liter diesel "four". In all cases, efforts are transmitted to the non-alternative all-wheel drive exclusively through a 6-speed manual transmission.