,
Chevrolet Corvette has replenished with a new powerful and fast E-Ray model
Chevrolet Corvette E-Ray will appear on the car market at the end of this year.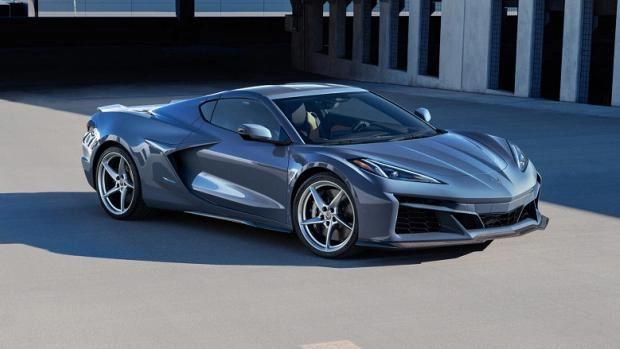 For the first time, the Corvette has an all-wheel drive electrified model. The E-Ray is equipped with a Stealth mode and driving at speeds up to 72 km/h is possible without the involvement of a V8 engine.
The hybrid has an electric motor power of 160 hp, a torque of 165 Nm, a 6.2 liter V8 engine with a total output of 665 hp. The capacity of the lithium-ion battery is 1.9 kWh. Representatives of the Chevrolet company say that the E-Ray accelerates to 96 km/h in 2.5 seconds. This is the fastest of their serial Vette.
Standard equipment includes a Magnetic Ride Control 4.0 suspension system, Brembo carbon-ceramic brakes and Michelin Pilot Sport all-season 20-inch and 21-inch tires.
Future owners will be pleased with a wide choice of body colors. The E-Ray is available in new shades of Riptide Blue, Seawolf Grey, Cacti, a variant with a unique stripe on the body in Electric Blue, 14 options in total. Customers will be offered 4 different wheel designs, exhaust tips and black badges.
The 2024 Corvette has lane keeping assist, lane departure warning, forward collision warning, and AEB.
Earlier it became known that in the United States they will shoot a space film with Tom Cruise in response to the Russian "Challenge".