,
Hongqi H6 (2023) main competitor of Mercedes S-Class and BMW 7-Series
The presentation of the luxurious Hongqi H6 will be held at the Shanghai Motor Show.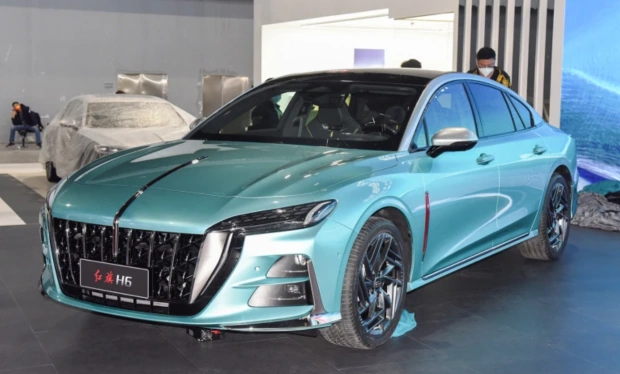 More recently, Chinese publications have begun publishing information about the 2023 Hongqi H6. In addition to images of the sedan, it became known that the start of sales in the homeland of the car will be announced next month. Ambitious manufacturers have already announced that the main competitors of the novelty will be the Mercedes S-Class and BMW 7-Series. It is worth noting that the Hongqi H6 will be a little more modest in size than the German flagships. So its length will be 4990mm, width 1880, height 1455mm, and the wheelbase will be exactly 2920mm.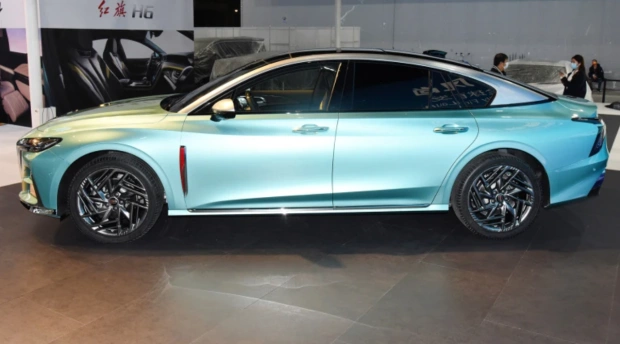 At the front of the Hongqi H6, a faceted hood with a central chrome line immediately catches the eye, which flows into a logo on a huge radiator grille with vertical slats. The two-tier head optics have a complex LED pattern of daytime running lights. The main headlight unit is integrated into the athletic bumper. The side surface of the body is distinguished by rounded arches and smooth transitions. The stern is notable for a homogeneous block of lamps of an interesting shape and a rear diffuser. The icing on the cake is light weight discs with complex filling.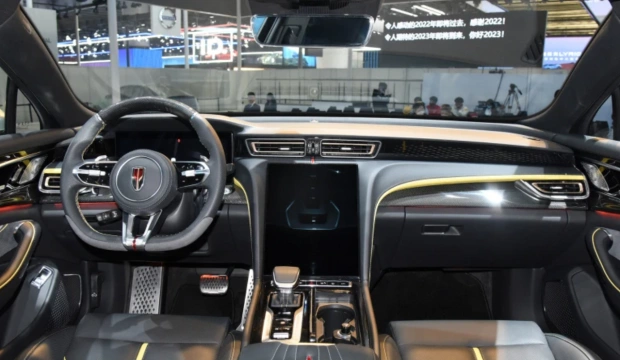 Salon Hongqi H6 is also no secret. The three-spoke multifunction steering wheel hides digital instruments. The entire center console is occupied by a vertical display of the multimedia system. In addition to leather seats with a lot of adjustments, the sedan has contour interior lighting, wireless charging for gadgets, air conditioning for several zones, expensive acoustics and a number of active and passive security systems on board the sedan.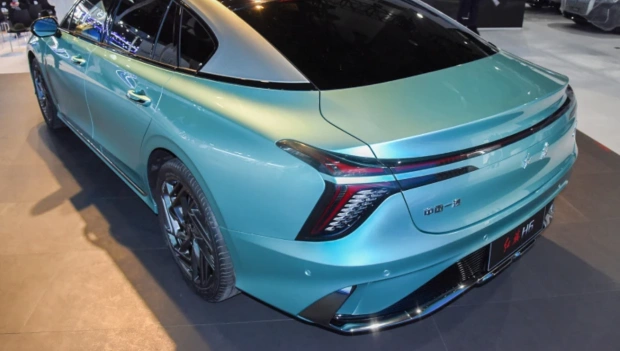 The range of Hongqi H6 engines is represented by a single 2.0-liter petrol "turbo-four" with 245 forces, which are transmitted to the wheels using an 8-band "automatic". Probably, later the line will be replenished with hybrid transmissions.
Read also about Geely Okavango, which will soon arrive in Russia.