,
2023 Porsche Cayenne Completes Major Update Trials
This is one of the most important models in the line.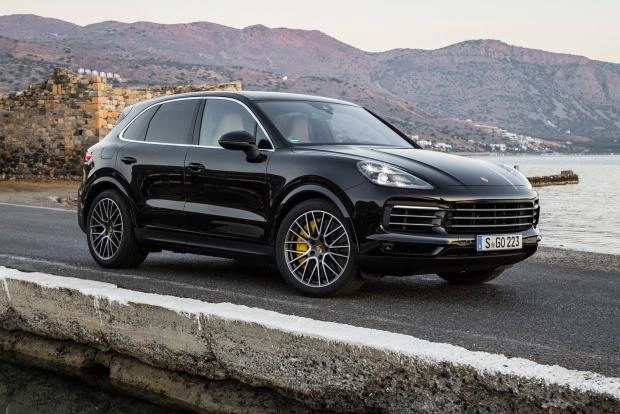 Porsche is very aware that its immediate future is the intensive electrification of the entire model range. The sales success of the Porsche Taycan opened the eyes of many skeptics. Although the next 100% electric model will be the Porsche Macan, its sibling, the Porsche Cayenne is completing the testing phase of its new version. The Germans are working on one of the deepest updates they've ever made. New technologies, different design and serious mechanical overhaul - that's what awaits us.
Already in the current model, the Porsche Cayenne does without any electromechanics for the sake of more efficient mobility. Traditional diesel engines have been replaced by high performance plug-in hybrid versions. The Porsche Cayenne E-Hybrid and Turbo S E-Hybrid are distinguished by high power and comfortable behavior, but not outstanding electrical autonomy. At best, we are talking about a homologated mileage of 44 kilometers, which is enough to get a zero DGT mark.
The overhaul the engineers are working on is expected to include plug-in hybrid versions with extended range. Competing models such as the Mercedes GLE or the BMW X7 offer more modern units with ranges of up to 110 kilometers in higher off-road hybrid versions. Porsche's problem lies in the platform, which was not designed to accommodate wide-format batteries, although the people of Stuttgart will surely come up with some solution that will bring them closer to their closest competitors.
Much of the focus is on refining the car's chassis, with the Cayenne not losing any dynamic capability, comfort or versatility, spaces where it unfolds fairly smoothly, despite what looks may indicate. The new Cayenne will feature a semi-active chassis, as confirmed by the product manager. , which will change its response depending on the type of driving.
The design change will also be noticeable, although the overall lines and proportions will be maintained. From the doors to the interior, a new set of displays will be added with the latest operating system for the home. The size of the panels will increase, as will the number of functions they can perform. The new Cayenne will also be the first to introduce HD-matrix LED headlights, which will become standard for the brand and will soon be used on the rest of the range.
The official launch is scheduled for spring. A large number of structural changes force the development team to conduct rigorous testing on four continents. More than 200,000 kilometers per unit of testing, simulating extreme operating conditions, in just a few months. From the most intense heat to freezing cold. Any scenario serves to ensure that the Porsche Cayenne not only retains its well-known abilities, but also improves them.
Earlier it became known that the Maserati GranTurismo (2024) returns in a new guise.