,
Haval Dargo 2 generation available in China
The new Hawal Dargo should soon appear in other markets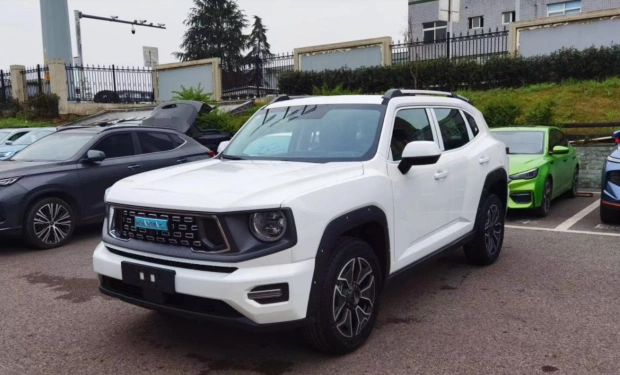 Real images of Haval Dargo 2023 appeared on the websites of some Chinese publications. The Chinese crossover, known in China as Big Dog, received many external updates, became more technologically advanced, and also received a completely new power unit with a hybrid superstructure. Judging by the photo, the new crossover will receive the Max prefix.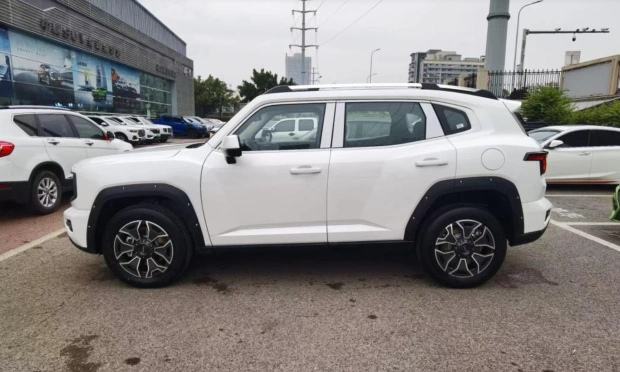 The new Haval Dargo received a different grille with side air ducts and "floating" satellites in the central part. The head optics remained the same shape. At the same time, it looks different due to the location in the niches of the plastic case. Adds brutality redesigned front bumper with acute-angled elements. The body profile was endowed with stamps and angular three-dimensional wheel arches. The narrowed line of glazing in conjunction with the pattern of alloy wheels makes the crossover more severe. The stern was also not deprived of attention and was decorated with new lanterns. Changed the shape of the tailgate and rear bumper. Off-road mood is emphasized by a contour frame made of unpainted plastic. The novelty stretched in length by 4,705mm (+85mm), in width by 1,908 (+18mm), height is 1,780mm, and the distance between the axles is 2,810mm (+72mm).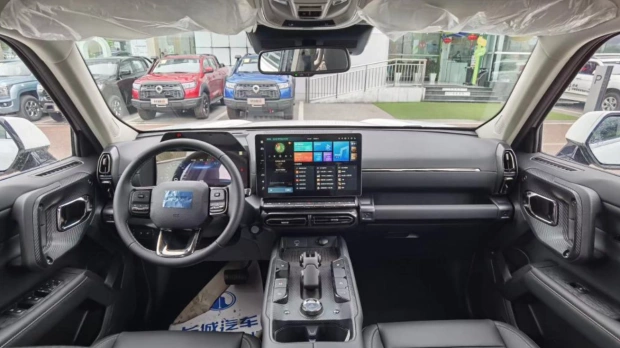 Salon Haval Dargo 2 generation has undergone a number of updates. Here we can note a large virtual dashboard, a huge touchscreen of a tablet-type multimedia complex, a fresh architecture air vent and a completely revised central tunnel. It is also known that the SUV will have at its disposal a huge number of security systems and electronic driver assistants.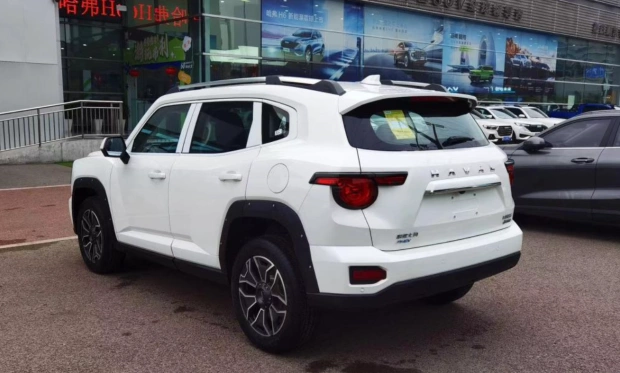 The engine range of Haval Dargo has expanded. In the base, the crossover will be equipped with a 1.5-liter gasoline turbo engine with a return of 184 horsepower and 275 Nm. Typically, such a unit is docked with a 7-band "robot". More powerful modifications are based on a 2.0-liter 238-horsepower engine, paired with a 9-speed robotic automatic transmission. Later, a hybrid based on the stock internal combustion engine should appear at the top of the range. The total power will be equal to 326 forces and 530 Nm. Manufacturers claim that this option can cover a distance of 1000 kilometers on a full tank.
Read also about the new Volkswagen Atlas.