,
Volkswagen Passat (2024) undergoes final testing
New generation Volkswagen Passat Variant is almost ready for official debut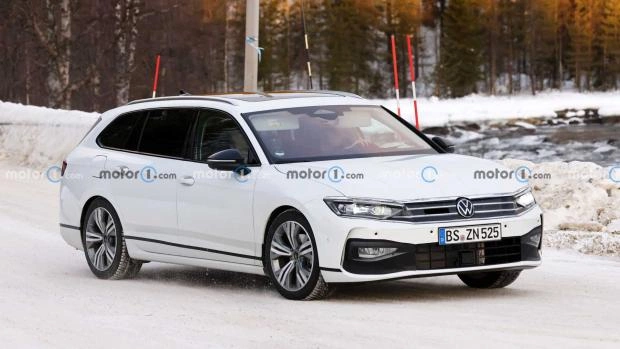 Not so long ago, representatives of Volkswagen reported that the updated Passat will be available to customers exclusively in the station wagon. The other day, the fresh generation of the "five-door" fell into the lenses of photo spies. The 2024 Volkswagen Passat is undergoing final testing in northern regions.
Based on the images, the new Volkswagen Passat will have a number of external differences from the current generation. This is a more formidable "look" of the head LED optics, a redesigned radiator grille and a muscular front bumper with an impressive air intake in the center. The body profile also received a slightly modified relief. The silhouette has become more impetuous due to the narrow line of glazing and the greater angle of inclination of the rear pillars. At the stern there are new lights with unique graphics and a completely new bumper. Also, the originality of the model is emphasized by new mirror housings, body decor and pattern of alloy wheels.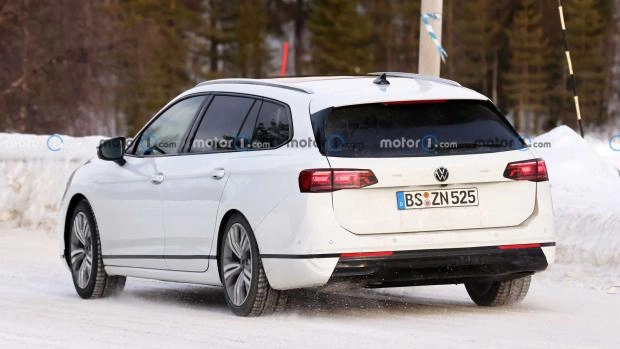 Salon Volkswagen Passat 9 has not yet been disclosed. At the same time, it is already known that there the driver will be met by virtual instruments, multimedia, wireless charging for gadgets and a number of driver assistants.
The new Volkswagen Passat will be powered by a mild or plug-in hybrid system. Most likely, the basis for them will be a 1.5-liter gasoline unit. According to insiders, the novelty will be able to drive about 100 km without the participation of internal combustion engines.
Read also about the new Haval Dargo.