,
Crossover Chery Tiggo 9 (2023) showed on real photos
Chery Automobile Corporation is preparing to introduce a new SUV as the flagship of the line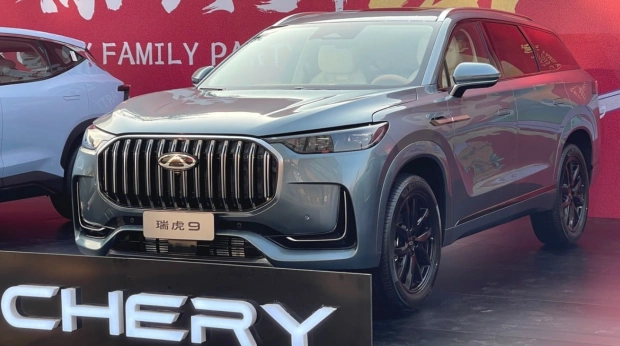 These days, crossovers are becoming major players in a global automotive market that is already saturated with compact and mid-size SUVs. Now it is constantly replenished with huge three-row copies. Experts from the Celestial Empire decided to present their version of the seven-seater "rogue". This is the future flagship Chery Tiggo 9, which will be placed in the range of models a little higher than the well-known Chery Tiggo 8.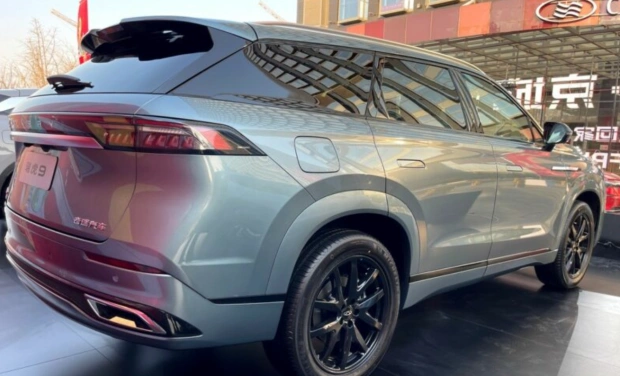 Despite the fact that the official premiere of Chery Tiggo 9 is scheduled for May this year, the appearance of the crossover has already been revealed. The cross has a huge radiator grille with vertical slats, along the edges of which LED head optics are installed. All this is packed into an athletic front bumper, with a modest central air intake. The side surface of the body is notable for the "floating" roof, retractable door handles, rounded wheel arches and pronounced relief. The stern is represented by a spoiler on the tailgate, a single taillight module and a diffuser with fake exhaust pipes. The sporty style is accentuated by contrasting black decor and a darkened pattern of alloy wheels, which can be 19 or 20-inch. The crossover is 4820mm long, 1930 wide, 1699mm high and 2820mm axle-to-axle.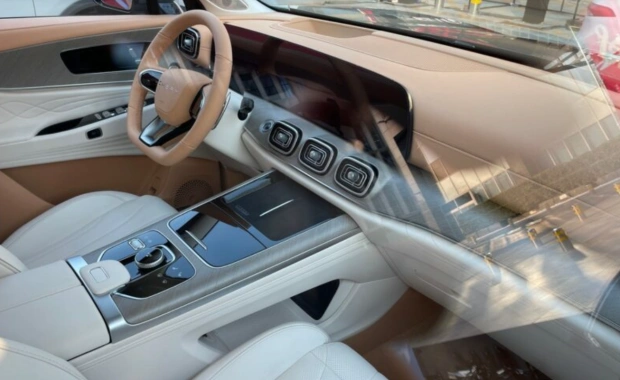 The interior of Chery Tiggo 9 is made in the usual minimalist style. Virtually all control is entrusted to the cockpit, which consists of a 12.3-inch instrument panel and a multimedia display of a similar size. Also in the arsenal of the SUV there is a platform for recharging two gadgets at once, climate control, keyless entry, engine start with a button and many electronic assistants.
Chery Tiggo 9 is driven by the only one in the engine range, a 2.0-liter gasoline "turbo engine" with 261 horsepower and 390 Nm, which fall on all wheels through an 8-speed "automatic". The maximum speed of the SUV is limited at around 205 km / h. In China, Tiggo 9 will be available for 170,000 yuan, which is equivalent to 1,800,000 rubles. It is possible that in the future the model will reach Russia.
Read also about the Tank 300 coming to Russia soon.