,
Hongqi H6 (2023) already started production
The appearance of the novelty is made in the current corporate style.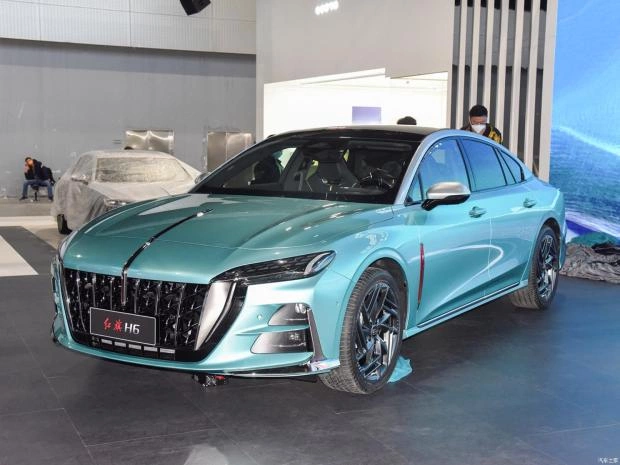 The other day it became known that the first copy of the Hongqi H6 rolled off the assembly line. Prior to this, the car was officially presented at the Guangzhou Motor Show in 2022. The appearance of the novelty is made in the current corporate style. True, this model is more designed for the younger generation.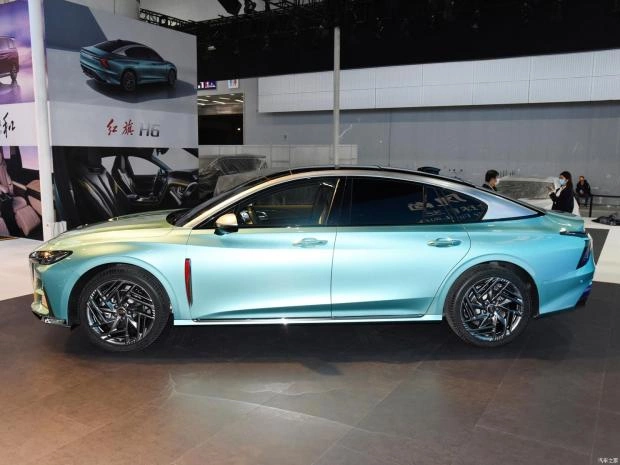 The center of attention of the front of the Hongqi H6 is a large grille with an intricate pattern and a logo that extends over the faceted hood. The two-tier head optics are endowed with unique signatures of daytime running lights.
The main headlight unit is integrated into the athletic bumper, with a central air intake. The body profile has several pronounced lines and rounded wheel arches with edging. The lights at the stern are divided into two segments, the upper of which is connected by an LED strip. The rear bumper is notable for its contrast diffuser, with two exhaust pipes in the center. A special luster to the car is given by the body chrome decor and the pattern of light-alloy wheels. As for the dimensions of the body, the length, width and height of the new car are 4990/1880/1455 mm, respectively, and the wheelbase is 2920 mm.
The interior of the Hongqi H6 shows splendor and luxury. The new car features a fully LCD instrument panel and a three-spoke multifunction steering wheel. The center console is represented by a vertical touchscreen of a multimedia complex with a voice interface. On board there is wireless charging for gadgets, interior contour lighting, dual-zone climate control, leather seats with power adjustments, as well as a set of driving assistance systems corresponding to level L2, which includes lane keeping assistance, traffic sign recognition and pedestrian recognition. and much more.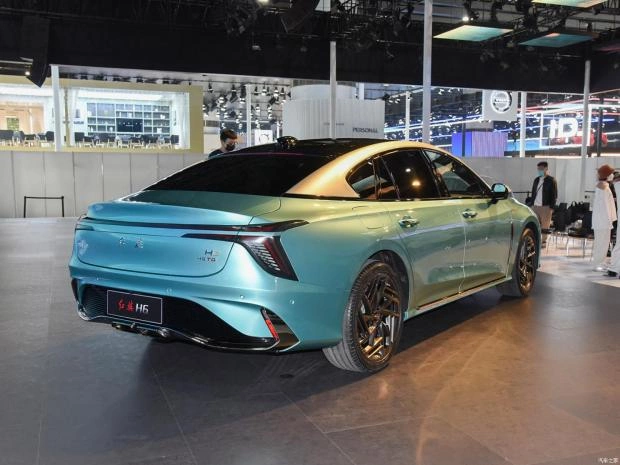 The Hongqi H6 is driven by a non-alternative 2.0-liter petrol "turbo four" with 248 forces and 380 Nm, which are transmitted to the wheels using an 8-band automatic transmission. The sedan handles the 0-100 discipline in an impressive 6.8 seconds. The speed limit is limited at around 234 km / h. A hybrid should also appear in the lineup later.
Also read about the Wuling Capgemini premium minivan.