,
Hyundai KONA (2023) pure electric version
The KONA electric crossover was shown back that year. At the same time, the company did not disclose the technical breeds of the car.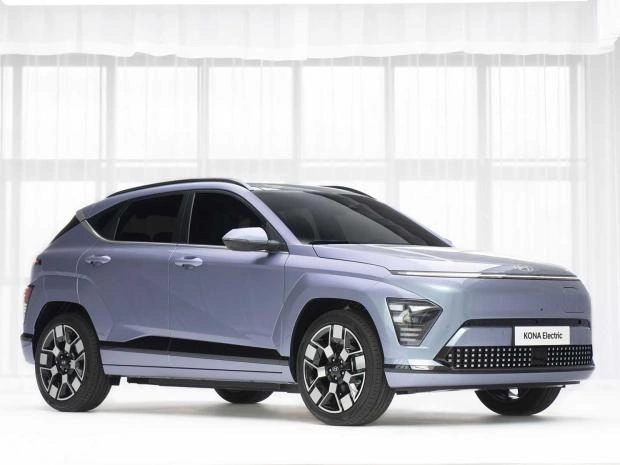 Recently, Hyundai has officially released all the information about its Hyundai KONA model. Previously, the crossover was officially presented in December 2022, and information about the technical characteristics of the fuel and plug-in hybrid version was announced only in January 2023. This time, officials have announced information about the power of a purely electric modification. The KONA electric car will be equipped with 48.4 and 65.4 kWh batteries with a range of 342 and 490 km, respectively.
The appearance of the Hyundai KONA is no longer a secret. The daytime running lights are represented by a continuous LED strip. The main headlights are integrated into the front bumper with separate lighting satellites located in the central air intake. The body profile is notable for its narrow glazing line, three-dimensional wheel arches and a decorative strip at the bottom of the doors that visually separates the threshold. Lighting technology at the stern is also made in a two-tier concept. As for the body dimensions of the new car, its length, width and height are 4355/1825/1575 mm, respectively, and the wheelbase is 2660 mm.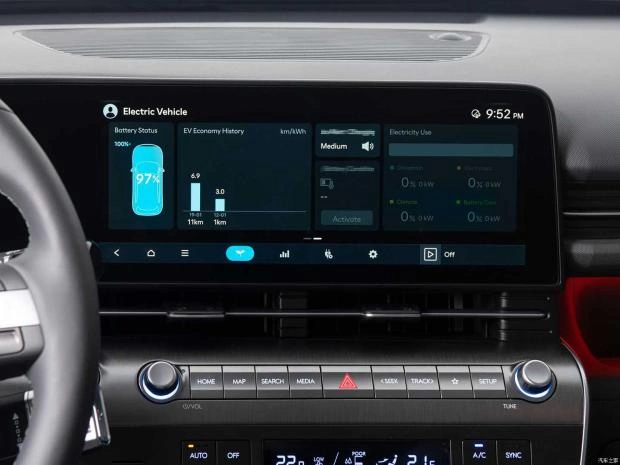 The inner world of Hyundai KONA is very technological. A three-spoke steering wheel hides a cockpit that combines two 12.3-inch displays. Expensive versions also have a 12-inch projection screen. At the same time, there are a lot of physical buttons and switches in the cabin. Also in the arsenal there are expensive Bose Premium acoustics, interior contour lighting, wireless charging for smartphones and many electronic assistants.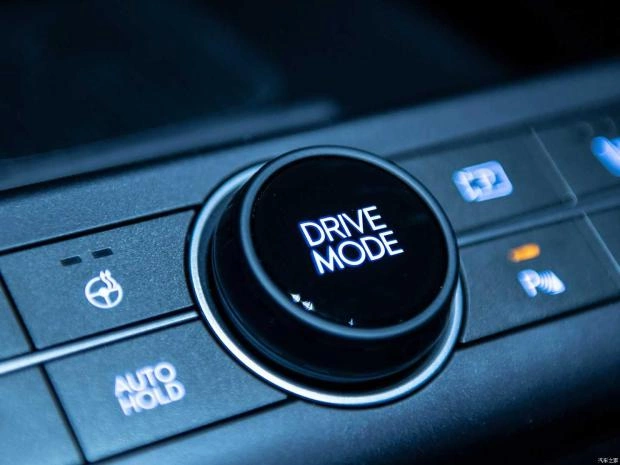 According to current information, the all-electric version of the Hyundai KONA will come in two configurations: Standard and Long Range. Both models are equipped with a front single electric motor. The maximum output of the Standard is 156 horsepower and 255 Nm. As for the battery, the Standard model will be equipped with a 48.4 kWh battery with a range of 342 km, and the Long Range with 65.4 kWh, which will provide 490 km of range.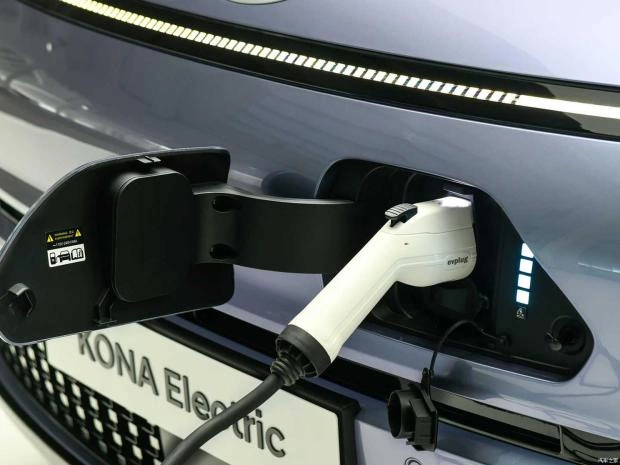 Hyundai representatives said that all versions will be equipped with a fast charging system, and it will take just 41 minutes to recharge the charge from 10% to 80%. In addition, electric vehicles are equipped with the option of heating the battery and charging port.