,
The latest Haval P04 in the form of American SUVs
Pictures of the first full-size SUV P04 were published by the automobile brand Haval, this time they are not spy, but official footage.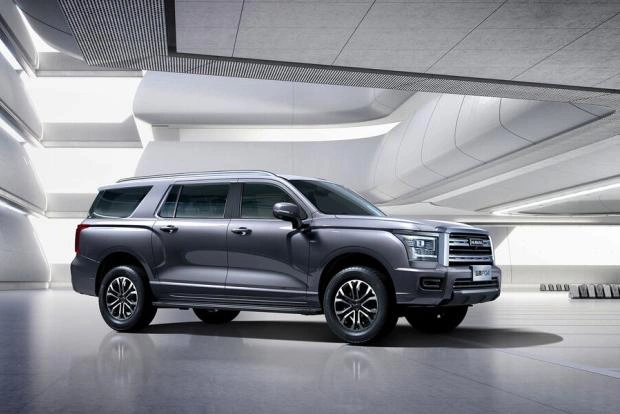 The P04 is declared by the manufacturer as the premiere large SUV and the photos confirm this - the new Haval P04 2023 has outstanding body dimensions and a chic wheelbase. Both SUV doors open freely and are far from the wheels.
The external design of the novelty from the Celestial Empire differs from its counterparts in the brand, but more resembles analogues of American models. The voluminous radiator grille of the car is decorated with a wide chrome trim. The work light headlights are wide square in shape and all devices located on the front of the car to illuminate the road have lens main elements. Direction indicators and external lighting devices of the unit are LED.
It is impossible not to notice the width of the C-pillar and the presence of roof rails. The raised wheel arches of the Haval support its off-road performance, while the optional kickstand makes entry into the vehicle's interior safe and secure.
Pictures of the Haval P04 interior are so far only unofficial, taken earlier by photo spies, if you believe them, then the car is equipped no less impressively and not without elements of the classics, but in the second row it is quite free.
The main indicators of the engine of the new "Chinese" have not yet been advertised, although they promise a varied choice of engine range.