,
Mitsubishi spoke about plans for the next five years
Mitsubishi plans to release 16 new cars, with a preference for hybrids and electric cars, of which there are nine on the list.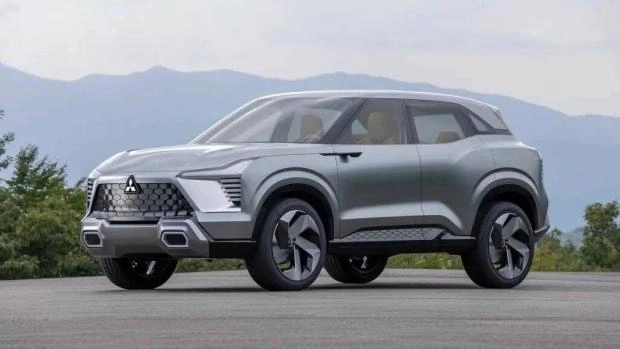 Next year, it is planned to release a pickup truck and an SUV assembled on its basis, with internal combustion engines. Following Mitsubishi will release two and three-row hybrid SUVs.
The debutants of 2028 in the Chinese car market should be a pair of key cars, an electric SUV and a pickup truck.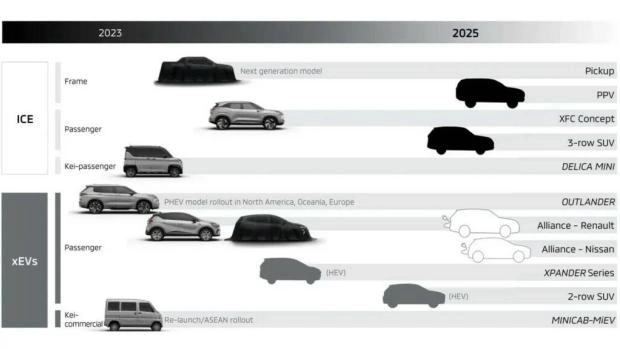 The production version of the XCF concept presented by Mitsubishi in the past year will appear on the market. The Japanese company is preparing for the birth of two more electric vehicles, a minivan with an internal combustion engine and a hybrid, an electrified version of the XPander.
Mitsubishi, while maintaining the production of a considerable number of cars with internal combustion engines, is starting to create environmentally friendly units and is considering purchasing only batteries worth almost one and a half billion dollars.