,
Crossover Changan CS75 Plus iDD, coming out in April
A hybrid SUV can travel 150 km on pure electricity.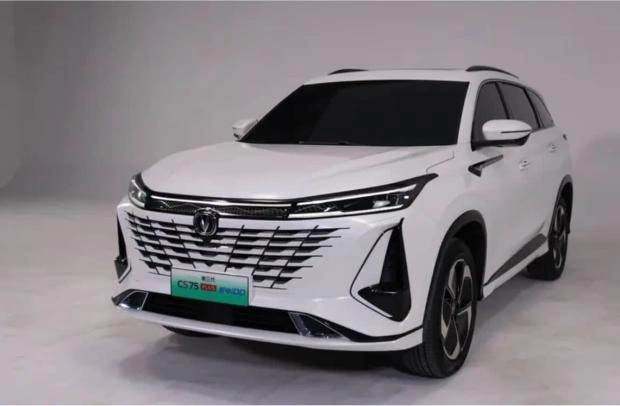 The bright Changan CS75 Plus iDD of the third generation, which was first introduced to the general public at Smart Electric Night, will arrive at dealers in April this year. The start of pre-orders has already been announced. BYD Song PLUS DM-i has already been announced as the main rival.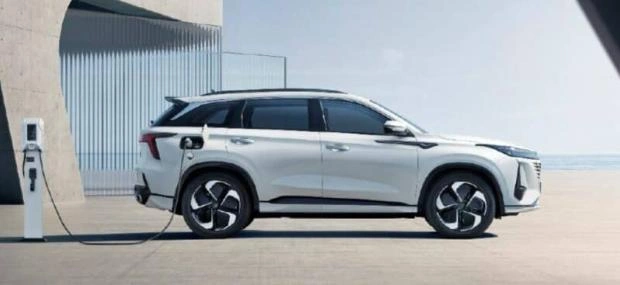 Appearance Changan CS75 Plus
The crossover is made in the current sports style, designed for young people. The edges of the hood pass into the head LED optics, which are connected by a luminous strip. Below is a frameless grille, which is complemented by side air intakes. The profile of the body is distinguished by a narrow line of glazing, pronounced stampings along the bottom of the doors and edging of the wheel arches. Taillights of complex architecture are enclosed between a modest spoiler on the trunk lid and a diffuser with a split exhaust system. The image is notable for the contrasting body decor and the two-tone pattern of alloy wheels. Body dimensions are 4700x1865x1710mm with a wheelbase of 2710mm.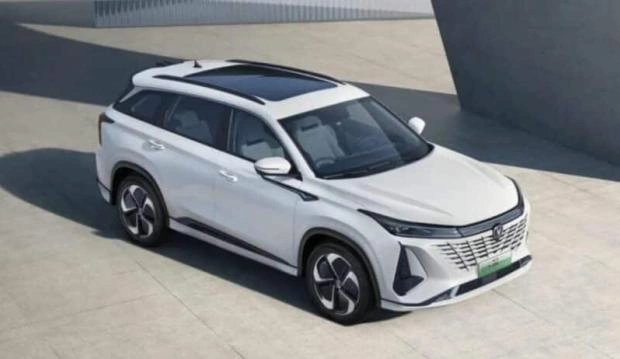 Changan CS75 Plus interior
The inner world of Changan CS75 Plus iDD is endowed with a mass of technologies. The virtual instruments and the media touchscreen are the same size at 12.3 inches. Also in the arsenal there is an adaptive cruise control, a lane crossing warning system, all-round cameras, a warning about approaching a car in front or behind. Top-end versions also have a second-level autopilot, which allows you to monitor autonomous driving, but at the same time, always be on the alert.
Technical part of Changan CS75 Plus
The Changan CS75 Plus is powered by the Changan Blue Whale iDD hybrid setup, which is represented by a 1.5-liter gasoline turbo engine with 165 horsepower and 255 Nm and a 150-horsepower electric motor. Changan claims that the CS75 Plus can accelerate in 3.6 seconds from 60 to 100 km/h and 4.5 seconds from 80 to 120 km/h. Fuel consumption in the general cycle is only 0.9 liters per 100 km. Changan CS75 Plus iDD is equipped with a battery pack with a capacity of 28.39 kWh, which will allow you to cover a distance of 150 km without the participation of an internal combustion engine. The crossover can be recharged from a conventional outlet. True, it will be a very long process. It is better to use the fast charging terminal, which will replenish the battery up to 80% in just half an hour.
Read also about fresh Dongfeng Rich 6.