,
The luxurious Audi Q7 will soon change of generations. it gets bigger
In the new generation, the crossover will retain its gasoline and diesel engines. At the same time, the 4.0-liter V8 will become part of the history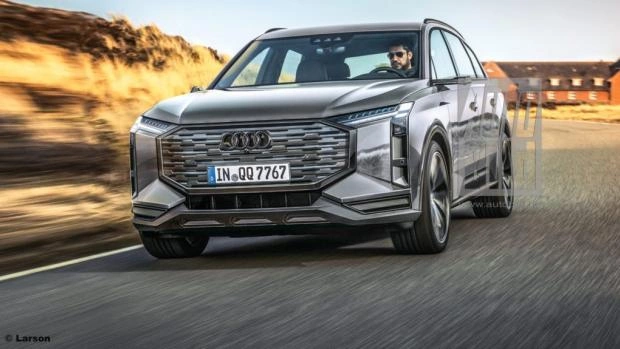 Lately, Audi has been keen on introducing concept cars of the future lineup called the Sphere. Besides long-term plans and hopes for a bright future with electric cars, it is necessary to look at the existing lineup of models. Experts of the company have been engaged in it, having started preparation of updated SUV Audi Q7 which actual generation will be 8 years old in 2023.
Due to some authoritative publications with the sources, close to the automaker, it became known that the Audi Q7 of the third generation will significantly increase in size. The front part of the crossover will be crowned with two-tier headlights. Daytime running lights will be executed in actual corporate style and the main block of headlights will be integrated into "cheekbones" of relief front bumper with massive air inlet, placed under polygonal radiator grill. Body profile will receive signature chisels and a set of pronounced lines. As before, the Parkett will be offered in five- and seven-seat versions.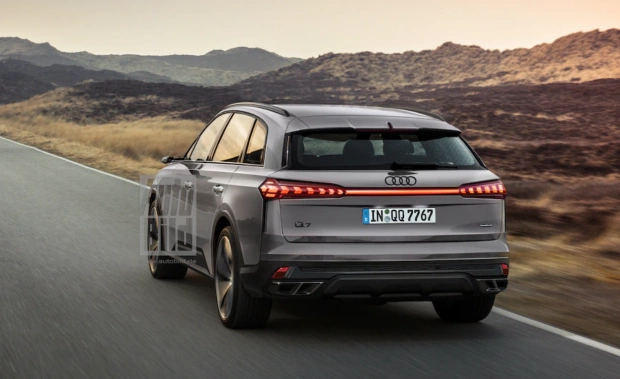 The internal world of the Audi Q7 will be completely transformed, absorbing a number of the latest technologies. Some systems will be borrowed from the recently presented concepts. Probably among them will be a borderless display and a truncated multifunction steering wheel.
In technical terms, we should not expect any revelations. The novelty will be based on the former platform with minor modifications, on which the body with greater rigidity will be installed. The engine lineup will remain classic ICE. The main will be 3.0-liter petrol "turbo six" which produces 340 horsepower and 500 Nm. Another option will be a 3.0-liter turbodiesel. Also in the range will appear many versions with hybrid add-ons. True, the 4.0-liter V8 will be part of the story, as it does not fit into the environmental requirements. The debut is tentatively scheduled for the end of next year.