,
SUV Tank 300 with petrol V6 comes out in limited edition
Tank 300 with a petrol V6 in the amount of a thousand units is being prepared for production by the Chinese concern Great Wall Motors.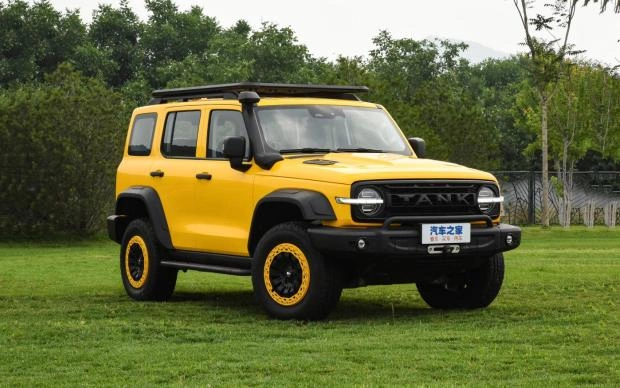 The preliminary cost of the car is 350,000 yuan, and the most expensive Tank 300 standard modification will be cheaper by 48,000 yuan.
The crossover is prepared for off-road and other difficulties: assembled on the basis of the Border Limited Edition, reinforced bumpers and wheel arch extensions, a new design and strength radiator grille, mud tires on wheels, the engine has a "breathing tube".
A feature of the series called the Tank 300 3.0T is the GW6Z30 engine with six cylinders, like the Tank 500, its volume is three liters, there is a twin turbocharger, the power is 360 hp. With. and torque of 500 N/m. The standardized unit has a 2-liter GW4C20NT turbo engine with 227 hp. and 387 N / m of torque.
Great Wall also plans to start accepting pre-orders for the premium Tank 500 on April 12.