,
Koenigsegg Gemera is the most special car at the 2023 New York Auto Show
The 2023 New York International Auto Show traditionally draws car enthusiasts with its models on display, but the Koenigsegg, the most amazing, awe-inspiring car on display here, manages to turn heads with just two models.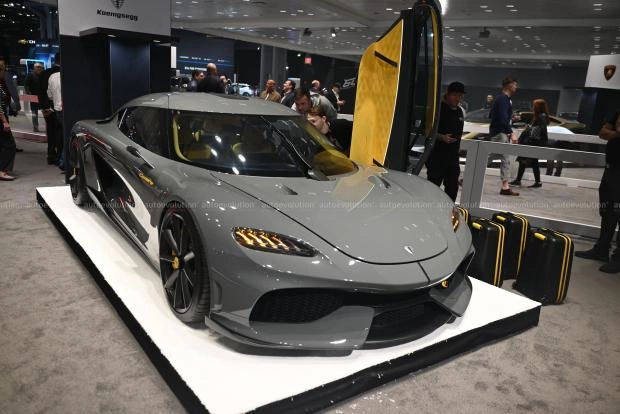 Next to the beloved by many and already outgoing luxury hypercar of the planet Regera, the Gemera car, which radiates coolness and originality, a huge number of cool technologies are announced. In any case, more than any other model at the show and this gives the right to call the first 4-seater Koeiigsegg the classic car of the future. Indeed, there is practically nothing traditional or generally accepted in the design of the Gemera.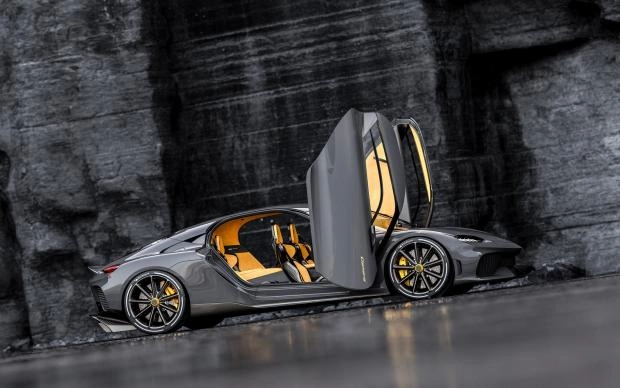 The Gemera has dihedral, synchronous 90-degree spiral doors, giving the erroneous impression that this is just an entry-level Koenigsegg. At the end of each turn, each door reveals a unique, one-of-a-kind interior: First, a space that gives the front driver and passengers enough room not to feel like they're still in a low-slung hypercar. Second, the Gemera's full-size rear seats offer plenty of room for adults.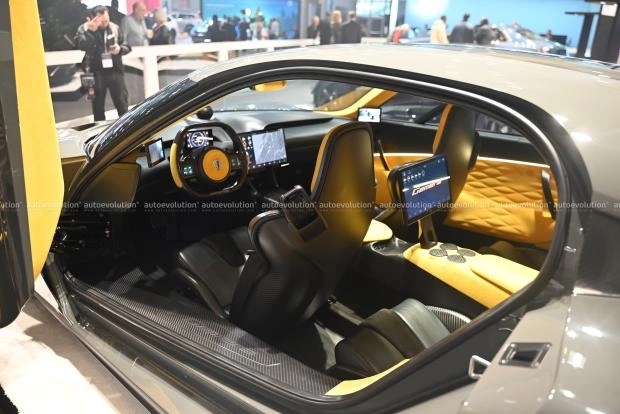 Inside, the car offers the proverbial sea of luxurious yellow leather with a chic diamond pattern, plenty of visible carbon fiber and two central 13-inch displays, front and rear. Dual cameras and screens for the side mirrors on the driver and passenger side, which is probably why the dimensions of the exterior mirrors are small.
The hybrid Gemera is powered by three electric motors, one on the crankshaft and two on the rear wheel each. They support a 1.98-liter 3-cylinder twin-turbocharged engine that eschews a traditional camshaft in favor of solenoid actuated poppet valves.
All that sci-fi engineering means this little three-cylinder engine puts out 590 horsepower. With. by itself. Combined with a plug-in hybrid drive, the Gemera delivers an incredible 1,700 horsepower. In comparison, the Rolls-Royce Merlin 45 engine, famous on the legendary Spitfire Mk V supermarine of the Second World War, could develop only 1500 hp. With.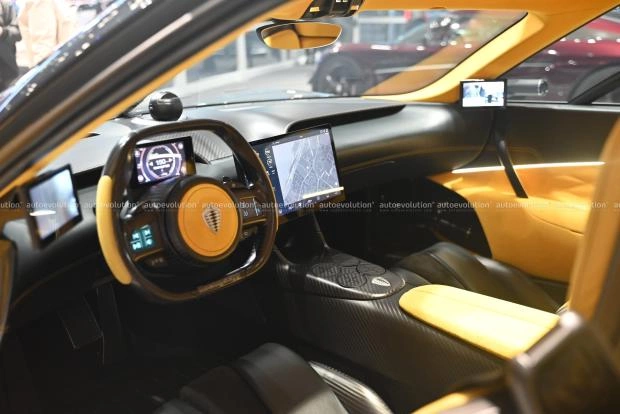 Koenigsegg has announced a top speed of 402 km/h for the Gemera, if the claims are confirmed, the Gemera will be the fastest four-seater production car ever produced by country mile. With a manufacturer's suggested starting price of $1,700,000, it's safe to say that this is the cheapest new Koenigsegg you can buy at that price.
It is planned to start production of new special cars in 2024, like all other Koenigsegg cars.