,
EXEED unveils EXLANTIX electric vehicle range at Shanghai Auto Show
The company introduced two battery-powered vehicles - a sedan with internal code E03 and an SUV with internal code E0Y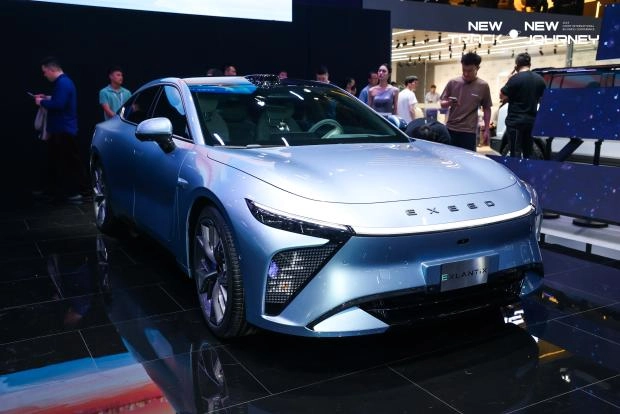 On April 18, EXEED held a grand brand launch at the Shanghai Auto Show and officially unveiled the EXLANTIX line of electric vehicles. The company demonstrated two battery-powered vehicles - a sedan with internal code E03 and an SUV with internal code E0Y
"EXLANTIX is built with the most advanced technology for the most demanding customers," said Qin Chao, General Manager of EXEED, during the presentation.
Qin Chao spoke in detail about the main reasons behind the launch of EXLANTIX.
First of all, they concern the transformation of the entire automotive industry as a whole and the active movement towards the electrification of the industry. This is especially evident in the structure of the premium car market, where the share of cars using new energy is steadily increasing.
Over the past few years, EXEED has been able to accumulate significant experience with premium customers in Eastern Europe, the Middle East, South America and many other regions and apply it to the field of electric cars.
With over 20 years of engineering experience, the EXLANTIX electric range is designed for a range of more than 700 km, and will provide users around the world with the highest quality and unique in-car experience.
The design concept of the E03 sedan is called "Born by the Wind". The visual image conveys the aesthetics of the air element, combining the dynamics of the silhouette, concise lines and streamlined forms.
The smoothness of the sporty roofline has reduced the aerodynamic coefficient to 0.21 and created a unique silent atmosphere inside the car. Thanks to high technology, the new sedan managed to achieve not only a range of more than 700 km, but also the possibility of fast charging with a voltage of 800V - 5 minutes is enough for a 150 km journey. Acceleration to 100 km is about 3 seconds, which allows users to experience the maximum pleasure of speed.
EXLANTIX will soon be available in international markets where the EXEED brand is present, allowing more customers to use advanced new energy vehicles.