,
The new Kia K5 2024 is out: the price is already known
The 2024 K5 costs $100 more than its predecessor, and the K5 GT-Line now comes with optional equipment.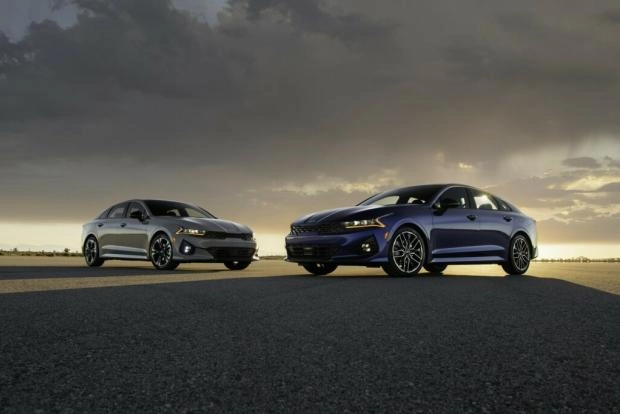 The 2024 Kia K5 gets a minor price increase and starts at $25,390.
The fresh 2024 Kia K5 is essentially a portable model and has only one notable equipment change, as the front-wheel-drive version of the GT-Line now comes standard with heated front seats. This is a small update, but it will definitely resonate with buyers.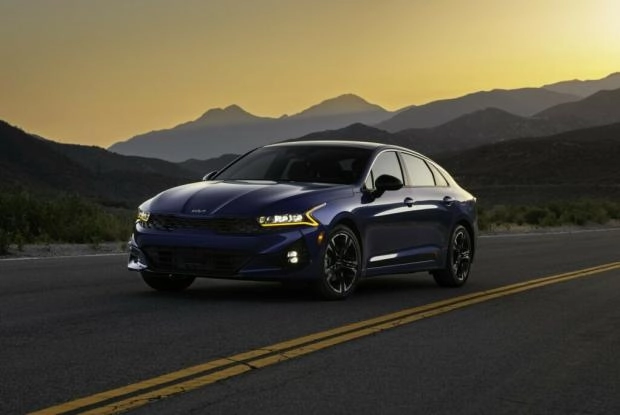 Small modifications are not the only thing that has changed in the new model. Other good news is that the entry-level K5 LXS will go up by just $100.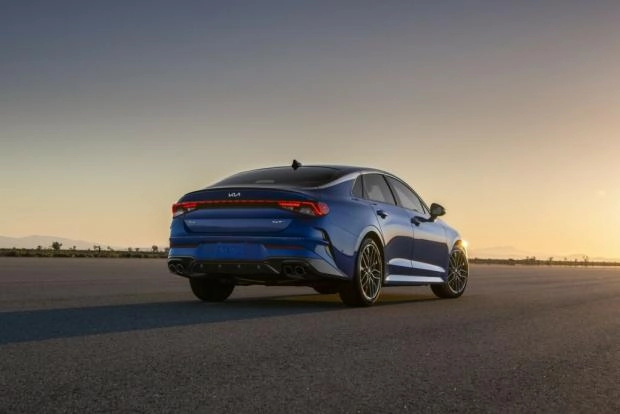 The aforementioned K5 GT-Line starts at $26,890 since the new standard heated front seats don't come for free. Luckily, the rest of the line has gone up in price around $100.
What's under the hood of Kia K5?
Under the hood of the K5 LXS is the familiar 1.6-liter turbocharged four-cylinder engine with 180 hp. (134 kW / 183 hp) and 195 lb-ft (264 Nm) of torque. It's connected to an eight-speed automatic transmission that allows front-wheel drive variants to get 10.4 liters per 100 kilometers of petrol city, 7.5 liters highway and 9 liters mixed. With all-wheel drive, those numbers drop to 11.25 liters city, 8.5 liters highway and 10 liters per gallon combined.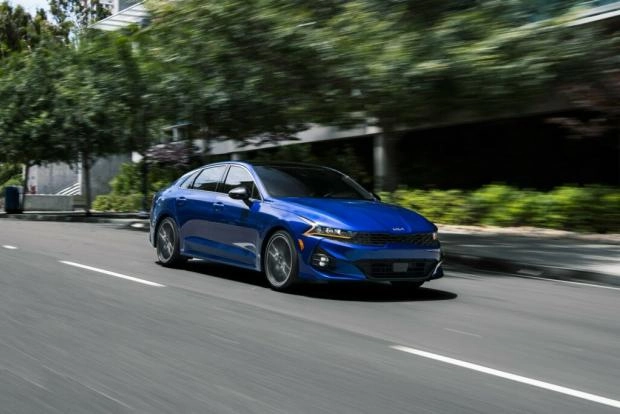 The top model Kia K5 GT starts at $31,790 and is powered by a 290-hp 2.5-liter turbocharged four-cylinder engine. (216 kW / 294 hp. It is mated to an eight-speed dual-clutch transmission and this setup allows the model to put out 11.5 liters per 100 km city, 8.7 liters highway and 10.3 liters combined.
Equipment Kia K5 2024
In terms of equipment, the K5 LXS features LED lighting fixtures, an acoustic laminated windshield and 16-inch alloy wheels.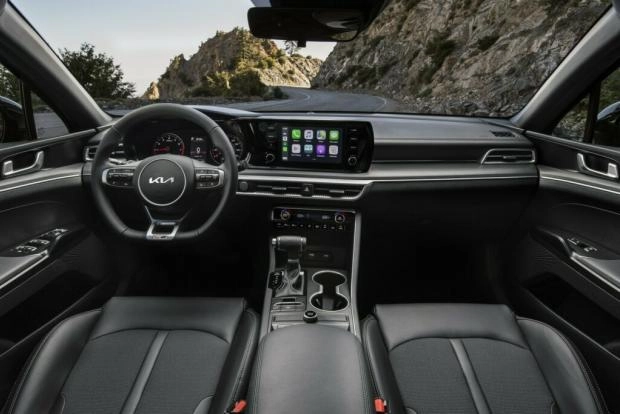 The entry-level model also gets dual-zone automatic climate control, a six-speaker audio system with metallic trim, and an eight-inch infotainment system with wireless Android Auto and Apple CarPlay.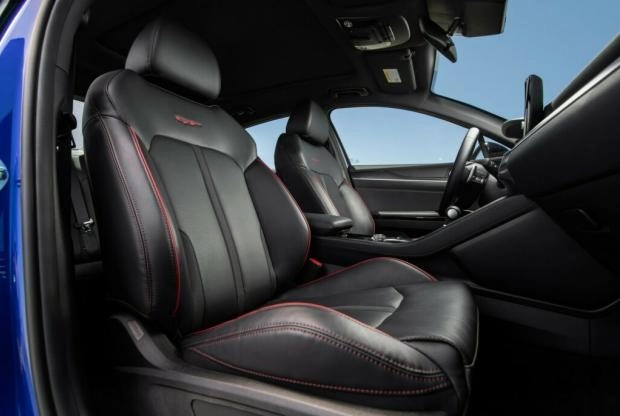 Buyers will also find a suite of standard driver assistance systems, including Blind Spot Collision Avoidance, Rear Collision Avoidance Assist, and Forward Collision Avoidance Assist with vehicle and pedestrian detection.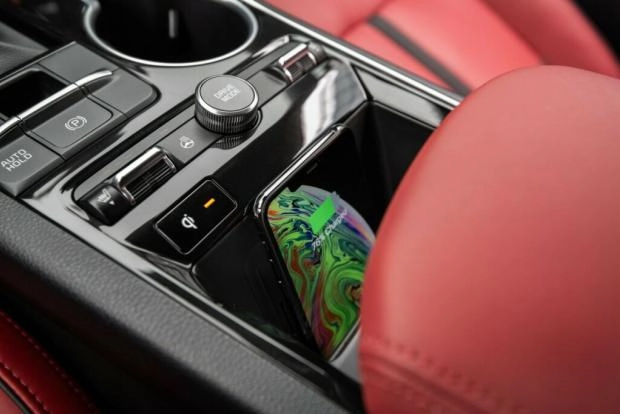 They are joined by Lane Keeping and Lane Follow Assist, Rear Occupant Alert, High Beam Assist and Safe Exit Assist.