,
BMW launches four-cylinder giant: Meet X1 M35i xDrive
BMW is delighting car enthusiasts by introducing its most powerful four-cylinder star to the scene, the X1 M35i xDrive crossover.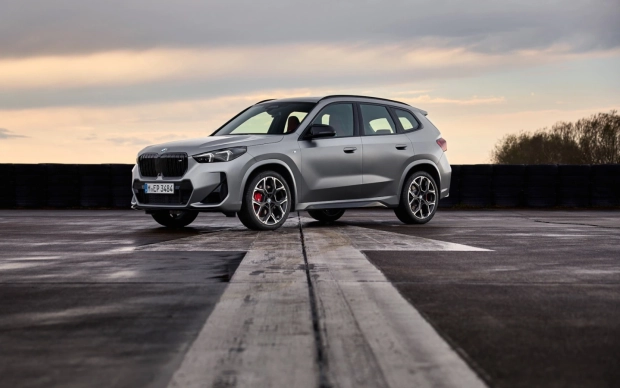 An intriguing new product that BMW has recently added to its options is called the X1 M35i xDrive. This unit stands out among its four-cylinder counterparts for its strength and power.
Impressive engine breakthrough
An in-depth upgrade to the two-liter turbocharged engine has greatly enhanced its reliability. Revolutionary changes include strengthening the crankshaft and piston group, as well as using an advanced cooling system for the pistons. As a result of these upgrades, BMW engineers were able to increase supercharger pressure, thereby boosting power to 316 hp.
Emphasis on gearing and acceleration
An advanced seven-speed dual-clutch automatic robot gearbox harmoniously combines its performance with the new, improved engine. This outstanding technical collaboration provides the X1 M35i xDrive with unusually fast acceleration - in just 5.2 seconds the crossover is capable of reaching a speed of 96 km/h.
At the same time, BMW specialists have taken care of the safety and comfort of driving at high speeds. By prudently limiting the peak speed of the new car at 250 km/h, engineers ensured a balance between impressive power and reliable safety, preventing possible risks associated with excessive speed.
Suspension and braking system upgrades
In addition to strengthening the engine, the crossover has acquired an adjustable sports suspension. For those interested, additional options include combination brakes with ceramic parts.
Impressive stabilisation skills
The X1 M35i xDrive, as standard, is equipped with a state-of-the-art all-wheel drive system that provides optimal traction distribution and improves the vehicle's handling on all surfaces.
But the greatness of this crossover is not limited to mechanical improvements. It is also equipped with a state-of-the-art electronic system that works in real time to ensure high driving efficiency and safety. This unique system is capable of controlling the vehicle's various stabilization systems, synchronizing their operation with the engine.
One of the most impressive aspects of this electronic system is its ability to mimic the operation of the inter-axle limited slip differentials. This approach allows for better power distribution between the wheels, resulting in smoother handling, improved vehicle stability on the road, and improved overall performance and driving comfort.
Conclusions
As a result, this new crossover from BMW not only exhibits stunning power, but also provides the owner with confidence and driving comfort, regardless of road conditions.
BMW plans to start production of its powerful X1M35 at an American plant in October 2023. Earlier, the media wrote about the premiere of the base version of the BMW X1, which is available both with classic engines and in an electrified version.