,
Mercedes-Benz updates its fleet: Meet CLE, the successor to the C-class
The new Mercedes-Benz CLE will be available in coupe and convertible versions.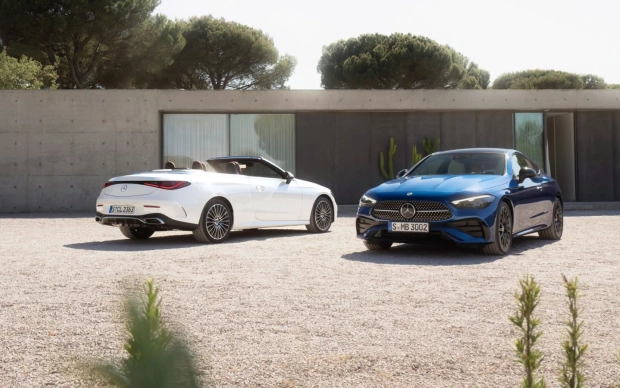 Positioned as a competitor to the Audi A5 and BMW 4-Series, the new CLE is based on the Mercedes-Benz MRA platform, combining technological solutions from both the fifth-generation C-Class and the recently introduced sixth-generation E-Class. It is one of the latest Mercedes-Benz models to use an internal combustion engine.
The design embodies the style of the existing E-Class coupe, with a classic sporty profile, a prominent grille, a long hood, a strongly curved roof and a sloping rear window. The new CLE is 4,850 mm long, making it larger than the C- and E-Class coupes, as well as the BMW 4-Series.
The interior of the new Mercedes-Benz offers a 2 + 2 interior. The newly developed front seats are equipped with integrated headrests, heating and four-way lumbar support in the basic version. The instrument panel is 12.3 inches and the main screen is 11.9 inches. There's noticeably more space inside the car than in the C-Class coupe, particularly in the back. The trunk volume is 420 liters, which is 20 liters less than the BMW 4-Series.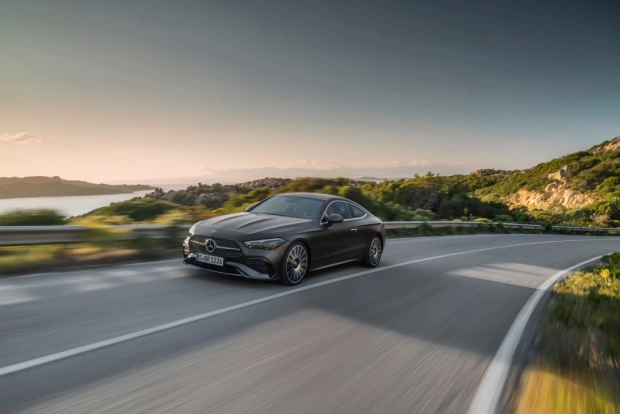 The starting lineup includes four models with longitudinal four- and six-cylinder gasoline and diesel engines and rear- or all-wheel drive. The rear-wheel-drive CLE 200d has a 2-liter turbocharged diesel engine with 194 hp in its base configuration, while the gasoline variant offers 201 hp. The top of the standard range is the all-wheel-drive CLE 450 4Matic with a 3-liter turbocharged six-cylinder gasoline engine producing 375 hp.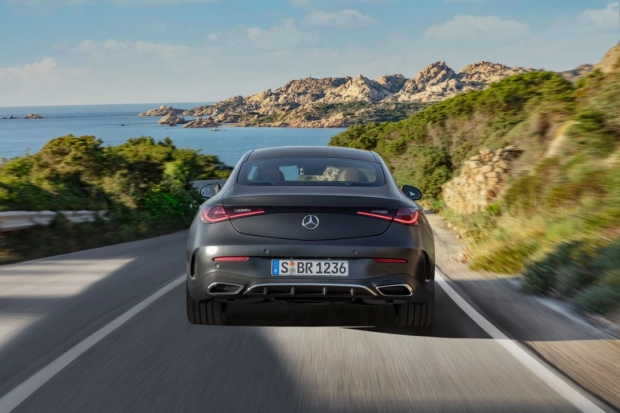 Each car is equipped with a mild hybrid system, and the electric motor located on the transmission provides an additional 23 hp when accelerating for short periods of time. All models come standard with a seven-speed automatic transmission with torque converter.
Mercedes AMG's sports division is planning to produce at least two powerful versions of the CLE, the details of which are kept secret for now. The CLE will initially be sold only as a coupe, but Mercedes-Benz also plans to produce the CLE in a convertible variant.