,
Land Rover 'Baby' Defender will be a reality in 2027
Land Rover's long-awaited little brother is on the way and will be all-electric, taking advantage of JLR's new EMA platform for 0-emissions models.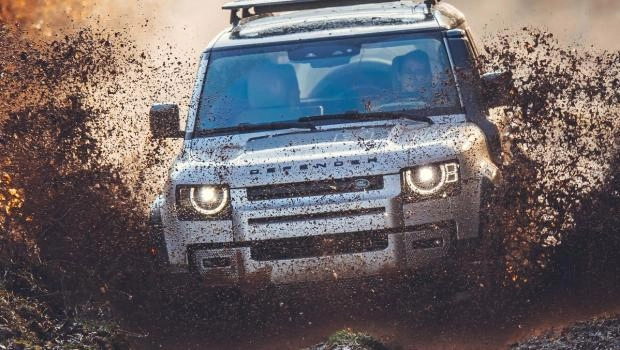 There have long been rumors of a baby brother Land Rover Defender to accompany the latest generation of the legendary SUV, and this bet, given the success of models like the Evoque and other small SUVs, has merit.
Not only do we now know that this long-standing rumor of a "Baby" Defender, as it's already known casually, is not only a reality, but that it's already in the process of being hatched and with an estimated birth date: 2027.
100% electric little brother
So say the folks at Autocar, who point out that this new model will be based on JLR's new 100% electric Electric Modular Architecture (EMA) platform, which is all predicted to arrive sometime in 2027. And also that it will form the basis for the next generations of Range Rover Evoque. Range Rover Velar and Land Rover Discovery Sport.
According to reputable British media, the characteristics of this platform will give the model a length of 4.5 meters and a width of 1.98 meters, making it slightly smaller than the BMW X3.
It will be accompanied by the new standard Defender
And all this in a model that could be called, without much surprise, Land Rover Defender Sport to accompany the standard Defender larger, which, incidentally, could also introduce a new generation by 2026, born on the modular Logitudinal Achitecture (MLA) platform that will allow this model to count on success: with manual transmission, and not only with electric drive, but also in hybrid format to maintain its versatility despite JLR's strong commitment to electrify its lineup.
Read also: Nissan has unveiled an exclusive and functional version of its Skyline Nismo sedan.