,
EXLANTIX E03: canons of beauty in every detail
A full-size premium electric sedan from EXEED will appear in Russia in early 2024.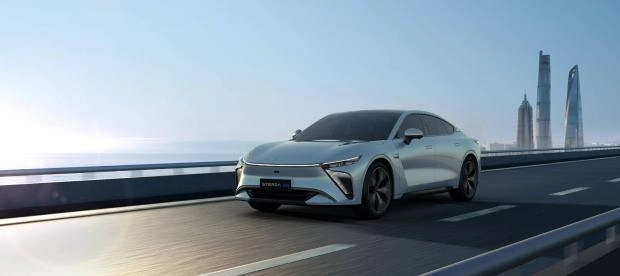 EXLANTIX will present a line of high-tech electric vehicles that will bring the latest creative ideas and become a trend in automotive design.
The first model in the EXLANTIX lineup, codenamed E03, will be EXEED's first sedan and first electric car. In it, the most advanced technological achievements of the brand are supported by up-to-date design solutions.
E03 is a full-size premium sedan that combines a dynamic silhouette and dimensions that are comfortable for urban use (the length of the model will be 4935 cm). A completely new design approach has achieved a feeling of spaciousness in the cabin, while maintaining the compact proportions of a 4-door coupe.
Conciseness and harmony of body lines make EXLANTIX noticeable and recognizable on the road. The style of this model is inspired by the classic canons of beauty, which formed the basis of all design decisions. At the same time, modern technologies are organically inscribed in the exterior and interior of the car.
The car was designed by Italian Pier Luigi Ferrari, who heads the EXLANTIX design team. According to him, potential buyers of EXLANTIX will be, first of all, surprised by the sensual design language, and, secondly, pleasantly impressed by the high level of technology used in the car.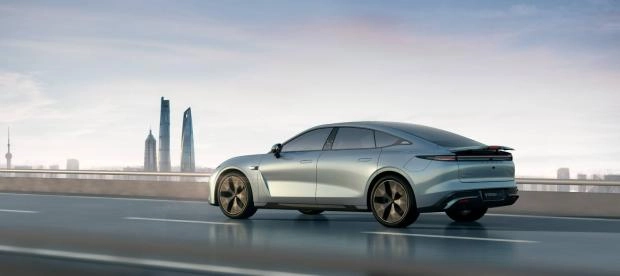 "The main task was to harmoniously combine the rigor and purity of design with high-tech details to create a premium quality product," the designer notes. "We were inspired by the elements of the wind, and our goal was to create a car with the best aerodynamic performance in its class."
Design solutions, which are under active development, are designed not only to improve acceleration, aerodynamics and energy efficiency, but also to make interaction with the car intelligent. Thanks to two external ISD modules, it will be possible to quickly obtain important information such as tire pressure, charge level and even weather data. In addition, they will improve the efficiency of interaction with pedestrians and, therefore, increase the passive safety of the car.
The electronic mirrors have been specifically designed to improve aerodynamics and centralize the operation of the latest ADAS systems. The model is equipped with a dynamic lighting system, a projection module on the road (Digital Light Projection), and a large-scale panoramic roof makes the cabin look like an airplane cockpit, and passengers can enjoy the outside world while inside the "crystal capsule".