,
Third generation Volkswagen Tiguan: more space, more power
The updated Volkswagen Tiguan crossover offers a 652-liter trunk and hybrid engines that travel up to 100 km on a single charge.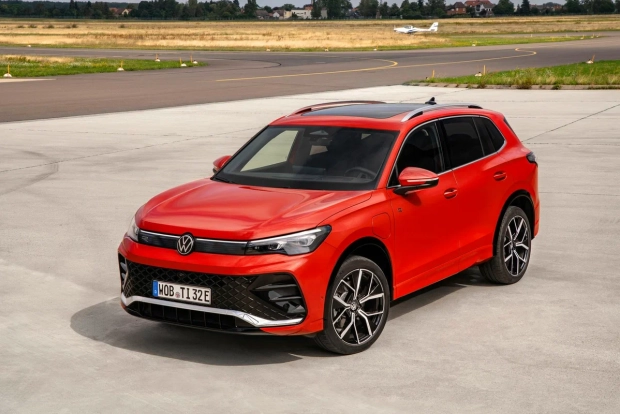 Volkswagen recently introduced an updated crossover - the new, third generation Tiguan. This car has undergone major changes not only in design, but also in functionality.
Updated platform and hybrid technologies
The Volkswagen Tiguan has been updated and this time presented in an even more advanced form. The car switched to an improved version of the MQB Evo platform, thanks to which the body length increased by 3 cm. This made it possible to increase the trunk volume to 652 liters, which is 37 liters more than the previous model.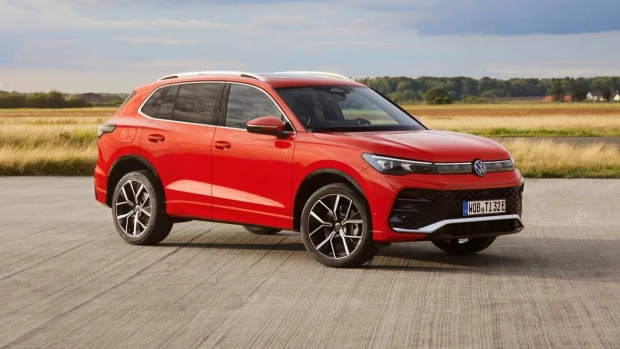 The mechanical part of the crossover has also not been left without attention: new shock absorbers and the Vehicle Dynamics Manager system have been added to improve driving comfort.
Volkswagen continues to assert its position in the hybrid technology sector by adding new hybrid units to the Tiguan engine range. These systems represent the company's commitment to improving the performance and environmental friendliness of its vehicles.
Engines with outputs of 204 and 272 horsepower not only provide excellent dynamics, but also highlight Volkswagen's attention to detail. The advanced 19.7 kWh batteries are highly efficient, delivering an impressive range of up to 100 km on a single charge. This makes the Tiguan an ideal choice for those looking for a combination of long-distance comfort and city traffic economy.
Exterior and interior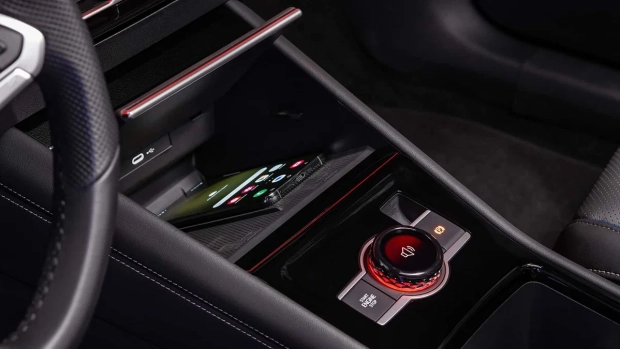 The updated design of the Tiguan reveals features typical of the latest Volkswagen models, especially the Passat estate. Every element of the exterior is thought out to the smallest detail, from the radiator grille to the taillights.
In addition to cosmetic updates, Volkswagen engineers have also made significant improvements to the Tiguan's aerodynamic performance. The result of these modifications is a reduction in the air resistance coefficient from 0.33 to 0.28, which improves fuel efficiency and reduces CO2 emissions.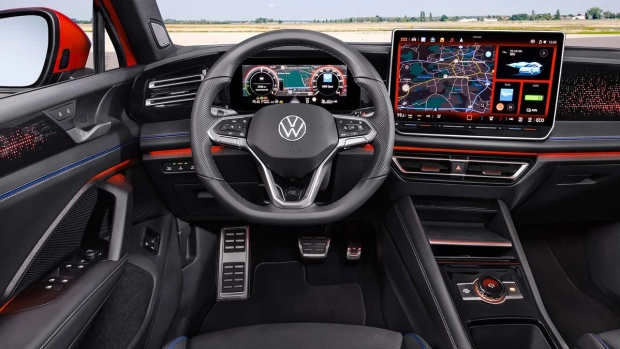 The interior of the car also did not remain unchanged. The focus is on the updated multimedia system with a giant 15-inch screen. And the classic gear selector has been moved to make room for wireless charging and an innovative screen shifter.
It is important to note that similar technological innovations are expected in the future generation of the Skoda Kodiaq crossover, however, the most advanced features will apparently be retained exclusively for the Tiguan. Overall, the updated Tiguan shows that Volkswagen continues to move forward with a focus on innovation, efficiency and style.