,
Voyah reveals details of the new Zhuiguang PHEV sedan
Pre-sales of the Voyah Zhuiguang PHEV Hybrid are scheduled to start at the Guangzhou Auto Show on November 17.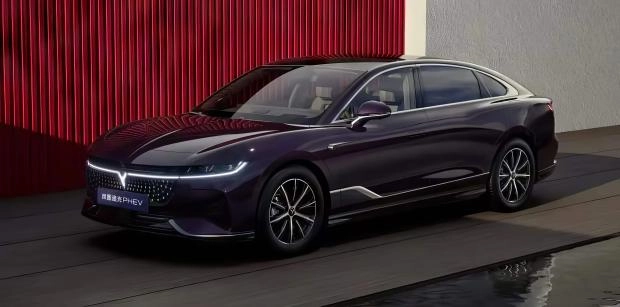 On November 8, Dongfeng's Voyah brand released another set of official images of its Zhuiguang PHEV sedan. The car has an electric range of up to 262 kilometers and a total range of 1,260 kilometers. The pre-sales of this car are expected to start at the Guangzhou Auto Show on November 17.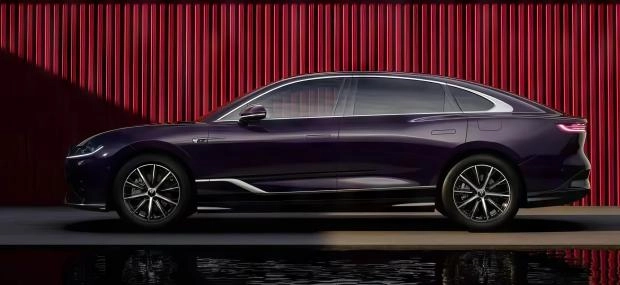 Zhuiguang, being the first sedan of the Voyah brand, was first introduced in December 2022. Currently, only the electric EV version is available to buyers, priced between 322,900 and 385,900 yuan (approximately $44,300-$53,000).
The minivan's design remains largely unchanged from the EV version, except for the front fascia. The model is styled as a fastback with integrated door handles, multi-spoke wheels and chrome side skirts.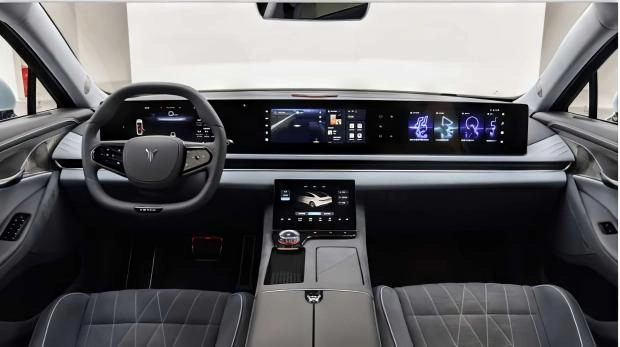 The Voyah Zhuiguang PHEV sedan, positioned as a mid-size to large car, measures 5088/1970/1515 mm and has a wheelbase of 3000 mm. The maximum cabin width is 1500 mm and the car is built on the "ESSA+SOA" platform, where "ESSA" stands for "Electric, Smart, Safe and Architectural" and "SOA" stands for Service Oriented Architecture.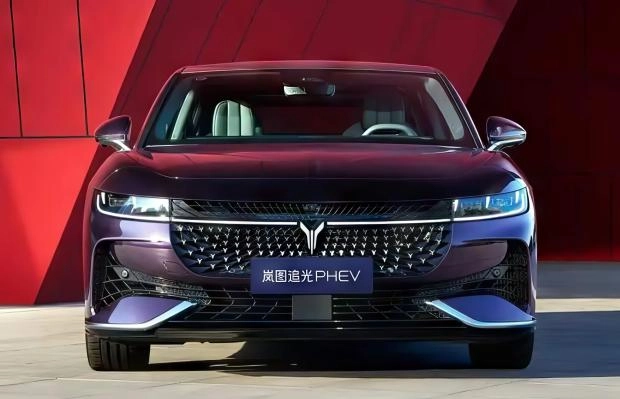 The grille is adorned with silver Matrix-style elements, complemented by a through LED strip.
As of now, no official images of the Zhuiguang's interior have been released, but it is expected to follow the design of the EV version. For reference, the EV features a 1.4m-long triple-screen suspension, each with a 12.3-inch diagonal screen, and below the center screen is a 9-inch touchscreen for climate and seat adjustments. The PHEV will also be equipped with an advanced Level 2.9 driving assistance system.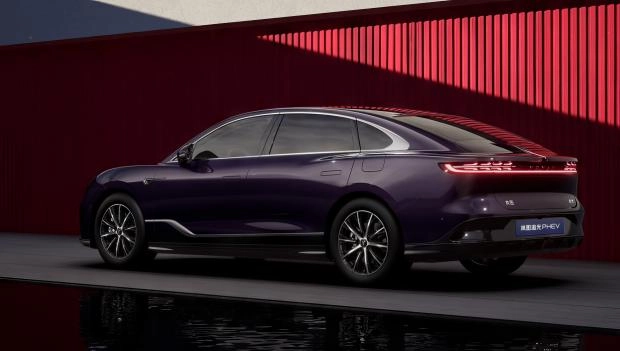 Drive is provided by a plug-in hybrid system with a 1.5T four-cylinder engine and two electric motors. The engine has a maximum output of 100 kW, while the front and rear motors offer 130 kW and 160 kW respectively. A 43 kWh triple lithium battery provides the CLTC's electric range of 262 kilometers, while the CLTC's total range reaches 1,260 kilometers.
Voyah sold 6,067 vehicles last month, up 138% year-on-year and 21% month-on-month.