,
Abby Yung shared the secret to washing her hair with micellar water
The blogger said that micellar water will help get rid of oily hair.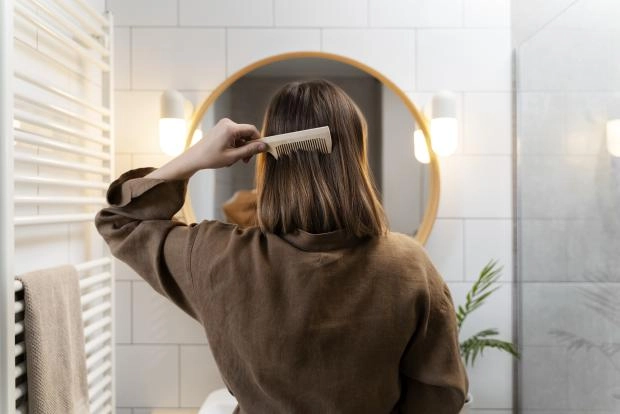 TikTok star Abby Yung in her new video shared an unusual way to deal with oily hair.
On the network, the girl shared with subscribers the problem of excessive oily hair, as well as the remedy she found to solve this problem. Abby said that micellar water helps her with this problem, which she uses in washing her hair weekly. "Let's test micellar water before shampooing to see if it cleanses even better," says the blogger.
At the very beginning of the video, the girl shows the condition of her hair before washing her hair. Abby then applies make-up remover water evenly throughout the hair, concentrating on the hair roots and scalp. After that, Jung shampooed her hair twice. After such a beauty procedure, the hair became soft, shiny and very clean!
Many subscribers and fans reacted with surprise and wariness to this life hack, but the video gained wild popularity and many positive comments.