,
Pepsi unveiled its new logo, first update since 2008
A new identity has been developed to link future generations to the brand's heritage.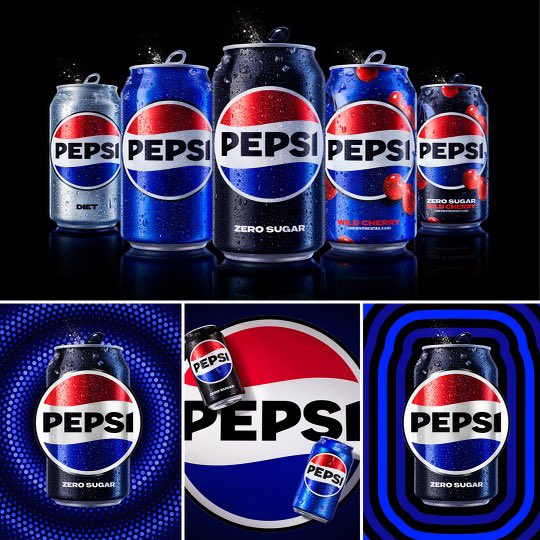 Pepsi is updating its logo and visual identity for the first time since 2008, combining classic design elements from yesteryear with modern elements.
The new design brings together the Pepsi brand and its iconic globe, once again placing the Pepsi brand on the globe of the world, reminiscent of the logos of the seventies and eighties. The redesign updates the vintage look with clean lines and a modern personalized font.
The update also refreshes the brand's color palette, which uses electric blue and black "to bring contrast, brightness and a modern look," the company explained in a press release.
"We have developed a new brand identity to connect future generations with our brand heritage, combining the differences of our history with contemporary elements to highlight our bold vision for the future," said Mauro Porcini, Design Director at PepsiCo.
The new logo is more digital and "brings motion and animation to the visual system, allowing Pepsi more flexibility to move between physical and digital spaces, from store shelves to the metaverse," the company said.
"This new visual system brings out the best of Pepsi's rich brand heritage while taking a big step forward to prepare it for success in an increasingly digital world," said Todd Kaplan, Chief Marketing Officer at Pepsi. Press release.
The new look will be released in North America in the fall of 2023 to celebrate the brand's 125th anniversary, and worldwide in 2024.