,
Playing get you benefits: top 5 anti-stress toys for children
The best way for a child to counteract stress is through play.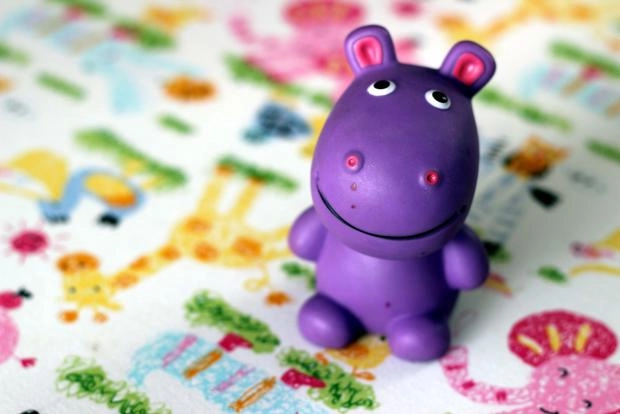 Antistress toys can have a tangible, though not lasting calming effect on children. This in an interview with NEWS.ru confirmed child psychologist Natalia Naumova:
"When a child plays with an anti-stress toy, presses various buttons, he encounters various interesting clicks and sounds. All this leads to the fact that the child calms down. <...> This can relax the child for a while. Therefore, if the child felt stressed, you can give him this toy, but it helps a little, "- said the expert.
Such toys are now at the peak of fashion - there are quite a lot of them, from this variety everyone can choose something for themselves. We offer you a selection of the most interesting soothing toys:
Squish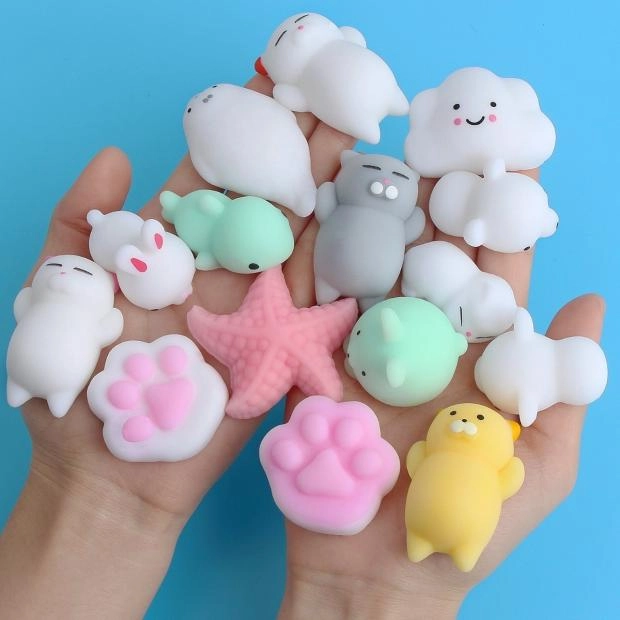 Squish" means "soft" in English. Such toys can be crumpled and squeezed, they instantly regain their shape and cheer up with their appearance (as a rule, they are very cute toys in the form of various animals). Squishies can be of different sizes - marketplaces offer both large toys and mini-squishies, which can be placed in the palm of your hand in quantities of several pieces at once.
Simple-dimple/pop-it up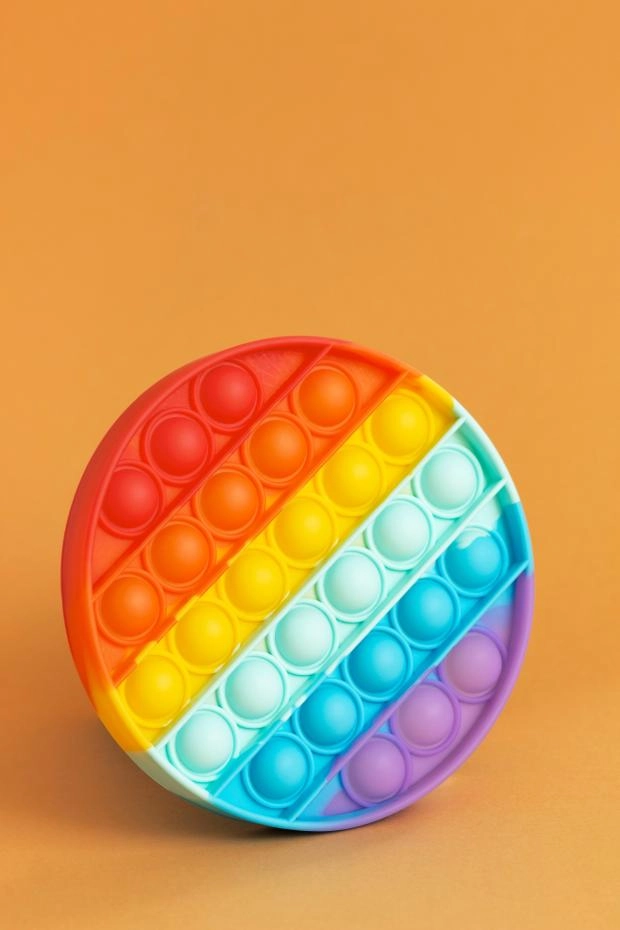 Perhaps only a lazy person knows about these toys. They are similar - both of them are a kind of space dotted with silicone bubbles, when you press on them, you hear euphonious clicks. Both sipple-dipple and pop-it are sold in many variations: as large games, and as key chains, and as ordinary toys that are convenient to hold in your hand and carry with you. They are painted in different colors, by which you can understand who the toy is intended for - because they are produced for babies and teenagers.
Slinky
This is a familiar to children of the 90's "spring". Remember how exciting it was to throw it from one hand to another or let go "walk" on the stairs? It is relevant for the present time (spoiler - it is still difficult to untangle the toy), manipulations with the toy and the pleasant sound it makes soothe modern children. And color solutions have changed somewhat - today you can even buy a completely black "spring".
Rawisu Stress Ball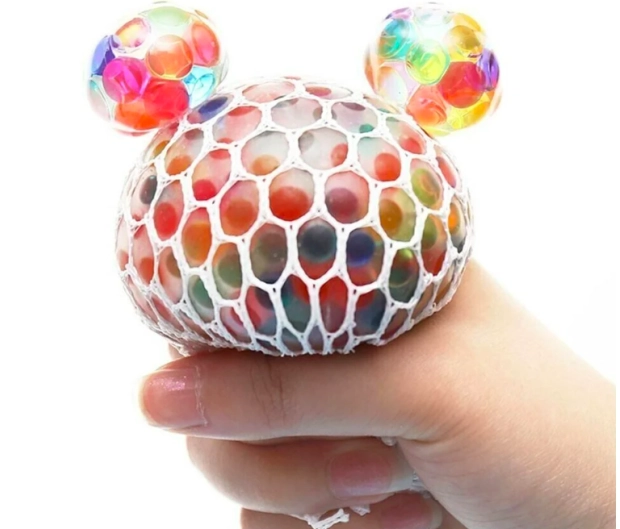 A funny toy made of polymer, also known as also known as Mesh Ball, Grape Ball, Squeeze ball, Kneading Ball wasdesigned for children from 3 to 7 years old. Inside the zhmiaki is a colored liquid, which when you press on the toy or squeeze it in your hand, bubbles appear on the surface. The toy is safe to use. It actively develops fine motor skills and relieves stress.
Toys with balloon fillers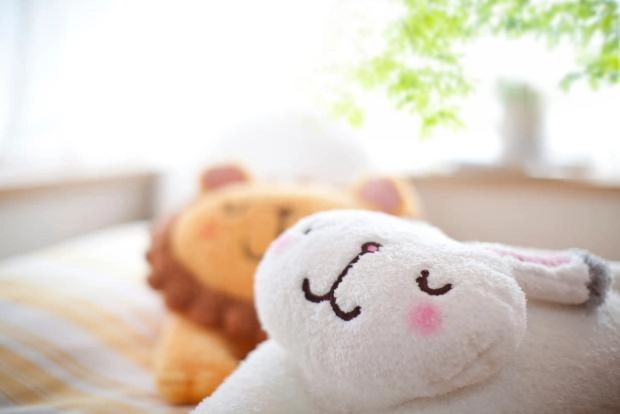 These are ordinary plush toys with small balls inside. When interacting with the toy you can feel the rolling of balls, which gives peace and good mood. Yes, and use such a toy as a regular stuffed - also acceptable - the child can fall asleep with it in a hug, take it to kindergarten, etc., because the filling is safe. But such toys should be washed with care, because if the material breaks, the ball filler will be inside the drum of the washing machine.