,
Billie Eilish called throwing objects an expression of the audience's love
The performer is regularly thrown at concerts with something.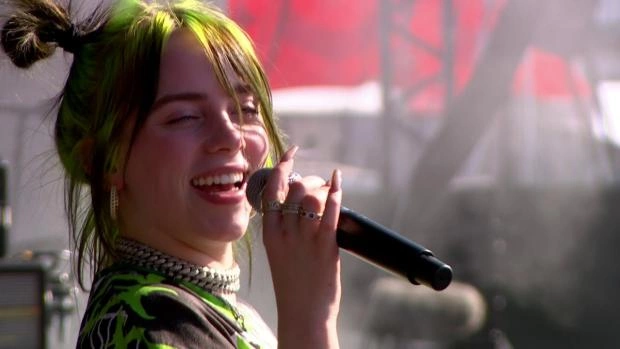 Popular American singer Billy Eilish disagreed with her colleagues, who often complain that the audience throws something at them during performances.
According to the performer, no one has ever thought about why fans do this at all.
"When something from the audience flies at you, it is really unpleasant and dangerous. But I have mixed feelings about this. After all, it is worth understanding that, having no other opportunity, fans simply express their love for an idol in this way. Or just at least give something to the artist, "Eilish suggested.
At the same time, the singer admitted that all six years, during which she goes on stage, various objects are constantly thrown at her.
"At first it just pissed me off. And then I realized that all this is not just. People come to concerts not to hit the artist with a toy on the head, but to show him their feelings, "the celebrity stated, although she often asks fans not to throw herself at her during performances.