,
Taylor Swift sets a music record
The performer was the first among women to achieve such success.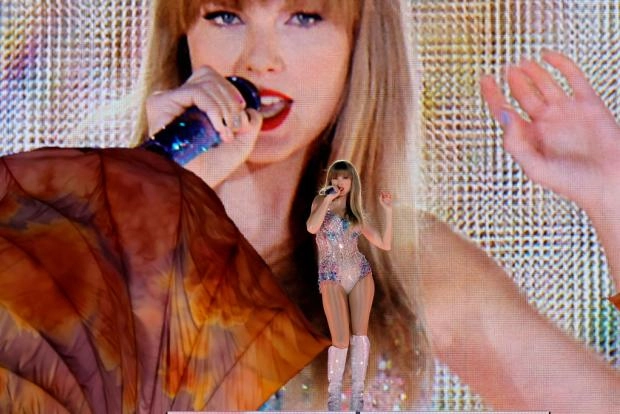 The updated top 10 of the prestigious Billboard 200 chart includes four albums by singer Taylor Swift.
This was a record in the world of music, since none of the performers had previously achieved such a result.
In 2016, five albums by American singer and guitarist Prince Rogers Nelson entered the top 10 at once. But this record was posthumous.
As for Swift, her 2010 repackaged album Speak Now topped the current musical Olympus.
In total, throughout her career, the singer's albums got into the Billboard 200 ratings, and this also became a record among women.
Prior to that, the leader here was Barbra Streisand with her eleven albums. Canadian rap artist Drake also has twelve albums on the list.
Now ahead of Taylor Swfit is only the American rapper Jay-Z with fourteen albums, and the iconic The Beatles with nineteen albums.