,
A huge mural depicting Diego Maradona appeared in Buenos Aires
A local artist timed his creation to coincide with the footballer's birthday.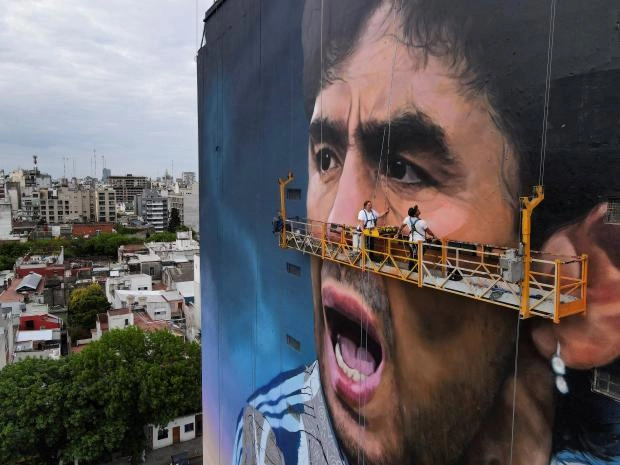 A 1,600-square-meter image of Diego Maradona now adorns a wall in downtown Buenos Aires. Artist Martin Ron timed the mural to coincide with the Argentine soccer legend's 62nd birthday, which his devoted fans will celebrate on October 30. He based his mural on a photograph of Maradona cheering his teammates on during the decisive match between Argentina and Germany at the 1990 World Cup. In spite of this, the Argentines lost that time.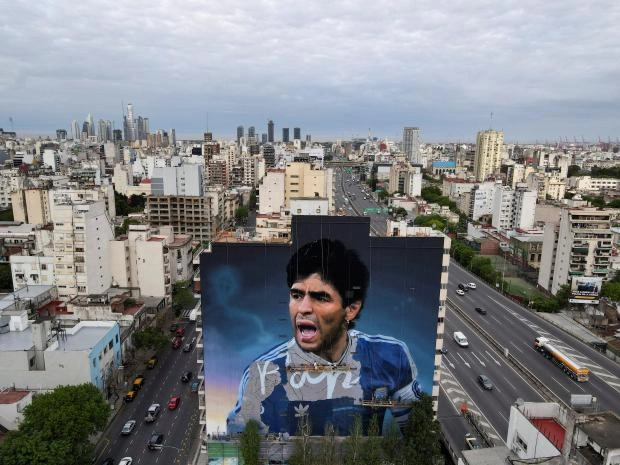 "We already know he was the best player in the world, but what kind of man was he? He was a fighter, he fought against adversity, even with all his injuries he took what was coming to him," the artist told reporters.
Maradona died of cardiac arrest at the age of 60 in 2020. The whole of Argentina was in mourning for a few days. At home, the former footballer was often called "D10S": D - the first letter of his name, 10 - the number under which he entered the field, and S - from the Spanish word "Senor", which means "God".