,
Simplicity and elegance: the balloon skirt is the new trend of the season
This skirt has always been considered an attribute of street style, but today you can use it to create an evening, romantic look.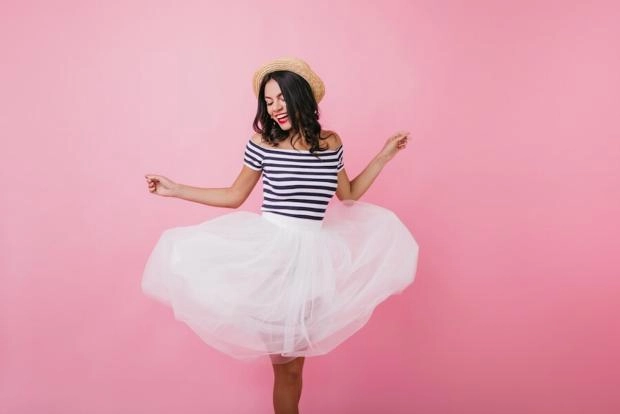 Balloon skirt - the most fashionable skirt this season - has already appeared in many stores in different colors and lengths. But most often found in black and midi length. The edges of such a skirt are folded inward and sewn to the hem - this is what gives the details of the wardrobe an unusual shape. Stylist Alyona Noskova tells how to wear this thing.
Who will suit
"This skirt was popular in 2010, and a few years later, it changed a little and became longer. In 2023, the most fashionable design in midi length will suit girls of completely different heights and body types. Of course, this model is ideal for slender and tall fashionistas - emphasizes waist, open ankles.
But what about girls with a different type of figure? I recommend at least trying this style on before deciding whether or not to wear it. Miniature and short girls will also appreciate the luxury and elegance of this model. A balloon skirt is also good for those who want to add some volume to the bottom or, conversely, hide curvy hips," says the expert.
What to wear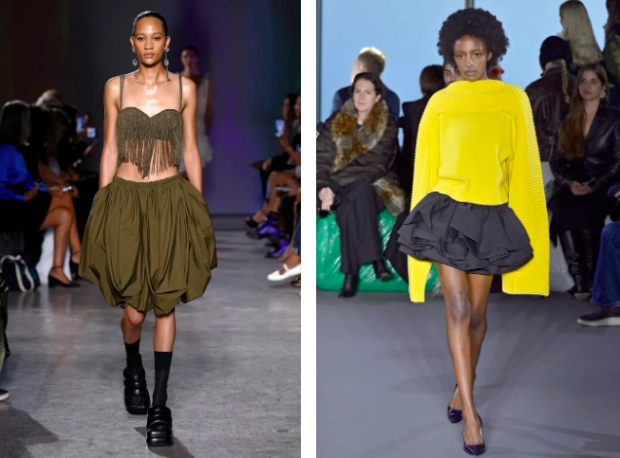 Many are afraid of the original form of such a skirt, believing that the silhouette in it will look caricaturely voluminous. An elegant, tight-fitting top will help to avoid this effect - it will balance the proportions of the silhouette, add fragility to the image. "A trendy corset or a trendy crop top will ideally complement such a skirt, as well as win-win options - a classic white shirt or a cotton T-shirt," Alena Noskova offers universal options. In this form - at least for a walk, at least for a movie, and even at a business meeting, you will look quite respectable and restrained.
Such an unusual skirt will allow its owner to create different, memorable bows. "For some, a balloon skirt may seem too festive or evening. To remove this effect, combine it with simple T-shirts and flat shoes (sneakers, loafers, mules, ballet flats). And if you want to add a retro touch, throw it over your shoulders tweed jacket in the style of Chanel and add a few strands of pearls.Complete this look with ballet flats and a miniature handbag - a little Parisian chic never hurts! "- advises the stylist.