,
Patch 1.61 released for Cyberpunk 2077
The new patch fixed bugs and added AMD FSR 2.1.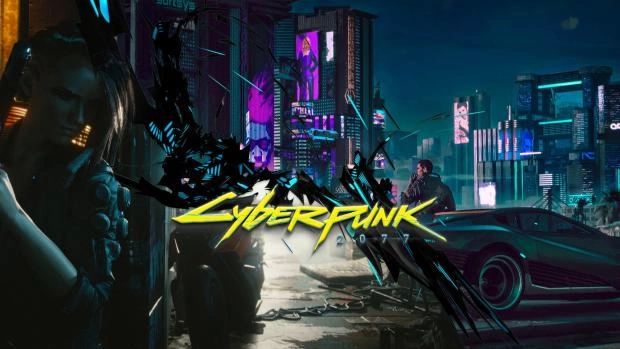 What does he represent? CD Project RED Adds AMD FSR 2.1 Scaling Technology
The update also includes a large number of fixes:
Added support for AMD FidelityFX Super Resolution 2.1 technology
Fixed an issue where repeatedly pressing the "Interact" button while attempting to search a container would prevent certain investigation requests from being completed.
Fixed a bug in the crime quests "A New Circle of Hell", "Someone Loses, Somebody Finds", "Destructive Winds", "Corporate Espionage", "Don't Forget the Handbrake", and "Red Trail" that prevented completion of these tasks after collecting loot.
Fixed a bug due to which some robbery tasks in the Northside, Coronado Ranch, the coast and the Wasteland did not end after they were completed.
Fixed an issue where some Organized Crime quests would sometimes not complete after completion.
Fixed a bug due to which all postal machines could turn off, which made it impossible to fulfill some orders.
Fixed an issue where the Charter Hill Robbery quest could not be completed because the relevant clues were not appearing.
Residents of Night City will now use umbrellas of different shapes and colors.
Fixed numerous gaps in textures that could cause you to fall under the map.
Fixed numerous floating or misplaced items.
Fixed a bug due to which V's chest began to pass through clothes if the player changed its size in the clinic of reapers.
Fixed a bug due to which, when using the mirror to change nails from long to short, the result would only show up in the game after reloading the save.
Fixed potential vehicle texture errors after colliding with them.
Fixed a bug due to which the cult knives "Thug" and "Blue Fang" did not appear in the assortment of vendors if the player had already visited them before the installation of patch 1.6.
Fixed a bug with non-working clothing bonuses to accelerate the recovery of scripts and critical damage.
Fixed an issue that prevented crafting the legendary variant of the iconic Amnesty revolver.
Fixed a bug due to which it was impossible to use consumable items during fist fights.
Fixed an issue that caused explosive weapons to deal less damage than intended.
Fixed a bug due to which installed modifications disappeared from the item if the player left the merchant and returned after selling it.
Fixed a bug due to which, putting a corpse in a container or trunk, leaving, and then returning back, you could get an infinite amount of money.