,
Gene testing predicted serious illness for Chris Hemsworth
In an exclusive interview with Vanity Fair, the 39-year-old actor spoke about the discovered predisposition to Alzheimer's disease, as well as how this news influenced his attitude towards life and death.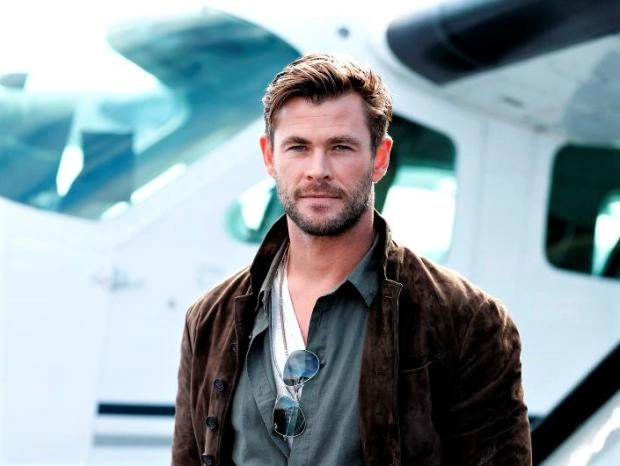 Chris Hemsworth was looking for trouble, he found it. While working on the National Geographic documentary series Limitless, about the natural decline that comes with time and age, the star of Thor (2011) and Tyler Reck: Operation Rescue (2020) underwent a series of genetic tests to see if there is something in his DNA that could predict his future. What he discovered was, he said, "the biggest fear."
As it turns out, Hemsworth's genome contains two copies of the APOE4 genes, one from the mother and the other from the father, which studies have shown are associated with an increased risk of developing Alzheimer's disease. According to the US National Institutes of Health, every fourth person is a carrier of one copy of the gene, and only 2-3% of the world's population has two copies. In the fifth episode of "Limitless", Chris discussed what this means personally for him and his future. It's not yet a definitive diagnosis, he stressed in an interview with Vanity Fair, but it's a cause for concern that the double gene combination puts him in a high-risk category for acquiring the disease. "It hurt me, I just didn't want to manipulate it or dramatize it, turning it into a kind of ploy for empathy or some kind of entertainment," the actor explained. "It's not like I've been handed a resignation letter."
In any case, according to him, the result of the test was a blessing for him. After all, he can take steps to manage the risk, maintain physical and mental health, and maybe prevent the development of the disease for as long as possible. Chris deals with this in a variety of ways, including using "black humor". But it also made him think. Over the past decade, he has become a superstar, bringing the God of Thunder to the screen in Marvel Studios films. He married actress Elsa Pataky and now they have three children. In this exclusive interview with Vanity Fair, Hemsworth spoke about his hopes for the future, and how the fear of losing everything he has now makes him appreciate it even more.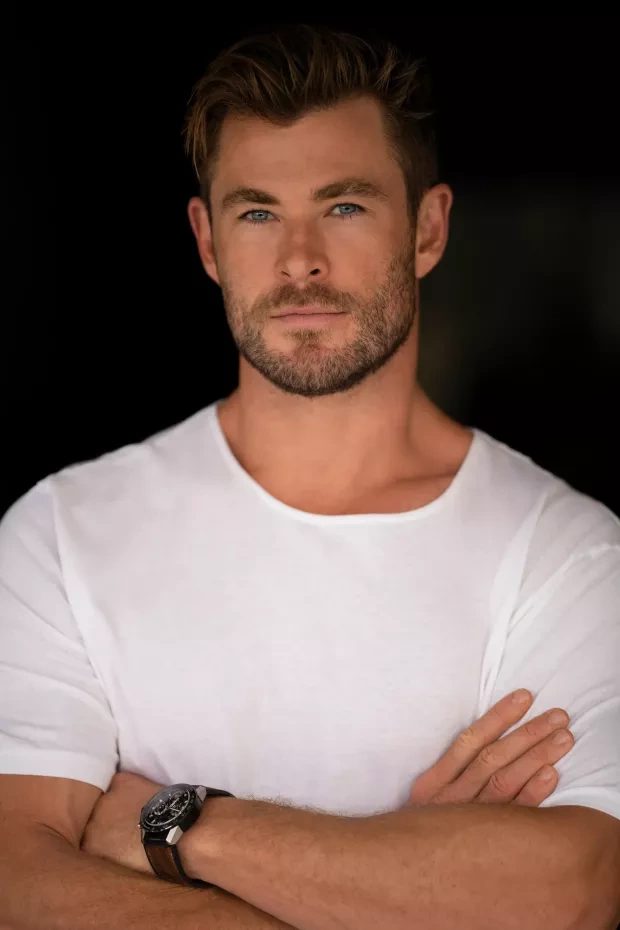 VF: In the fifth episode of the TV show "Memory" you have not yet received a diagnosis, but ... are you worried? How would you describe your condition?
Chris Hemsworth: Yes, they took my blood for analysis and did a bunch of tests. And the plan was to tell me on camera about all the results, and then talk about how you can improve this or that. And Peter Attia, who was a longevity consultant in this episode and oversaw most of the series, called (show creator) Darren (Aronofsky) and said, "I don't want to tell him about this on camera. We need a separate discussion, then we will understand if he wants to talk about it on the show at all. It was kind of shocking because he called me and told me everything.
What happened next?
All things considered, it was a very short conversation. My parents heard it and after I finished, they started asking: "What was that?". I told them, and naturally I ran into a lot of questions. I myself had them, but no one answered them. I would like to be explained more, because I did not know what to think. For example, should I be worried? Is this really a cause for concern?
Isn't that what you expected to hear when you started?
The show was originally positioned as an exploration of various aspects of longevity and, of course, was supposed to be entertaining. But it became more relevant and important to me, more frank, if I may say so, than I could have thought. It was a really good catalyst to dive into everything that needed to be done in the field of prevention or in the field of management, or whatever you want to call it.
In this episode, Dr. Attia says that you are 8-10 times more likely to get Alzheimer's.
Yes, it's like being the only one in a thousand...or in 10,000. Now I can't remember. But 8-10 times more likely. Since I was told this, I feel that my memory has deteriorated. It's the placebo effect - or it's already started! (Laughs).
And every time you forget something, you probably say: "Oh no, is it already?".
Yes, now I apologize for that.
Later in the episode, you say that the test result didn't surprise you because your grandfather has Alzheimer's. But he's still alive, right?
He's alive, yes. I haven't seen him for several years, but other members of my family have. There are days when he is in a good mood and hugs you wide. But mom says he's just a very friendly guy. I'm not sure if he actually remembers much, he keeps jumping back and forth to Dutch because it's his mother tongue. So he'll speak Dutch and English, and then mix them up, and then add more other new words.
Even though the prediction is about the far future, does it throw you off balance?
Yes, there was tension during the research process. Most of us do not want to talk about death in the hope of somehow avoiding it. We all have this faith that we'll figure it out. Then, when you are suddenly told that some important indicators are, in fact, pointing to a route that is about to happen, the reality becomes clear. Your own mortality.
The last episode of the series was not about extending life, but about facing death.
I consider it my favorite episode. That's when I got close to the topic of death and the people who worked in palliative care centers and hospices, and they talked to a lot of people who were at or near the end of their days—even young people who were diagnosed with cancer and didn't have long to go. The positive for me was this, I thought, "Right. If I didn't have this information (about Alzheimer's), I wouldn't have made the changes I did." I just wouldn't know anything about it, so right now I'm grateful that I have certain tools in my arsenal to better prepare and prevent what happens along the way.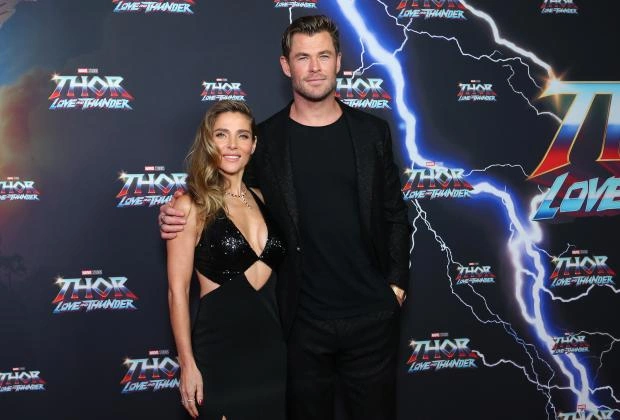 You said your parents had a lot of questions. Did your brothers have them too? I am sure that each of your relatives had this thought: "Is this what I have too?".
This caused a confrontation at first, but very quickly turned into some sort of self-deprecating joke, if you will. It's just me and my family, we are who we are. We have a sense of humor. And that's life, so...
Was this knowledge a consolation? An opportunity to prepare and try to counter it?
Like everyone else on the TV show, I admitted, "OK, great. Now I need to work on it more." If you look at the prevention of Alzheimer's disease, the advantage of such measures is that they affect your entire life. When you're predisposed to cardiovascular disease, cancer, whatever, it's all about sleep management, stress management, nutrition, movement, fitness. All these are in some way the same tools that need to be applied consistently.