,
Intel may be preparing Arc A550 desktop graphics card
At the moment, Intel has released the younger Arc A380 from the desktop, a couple of older A750 and A770, but the average Arc A580 last flashed in the news feed six months ago. Arc A580 doesn't seem to be the only "blue" graphics card in the mid-price segment. A previously unseen variant has been spotted in CompuBench.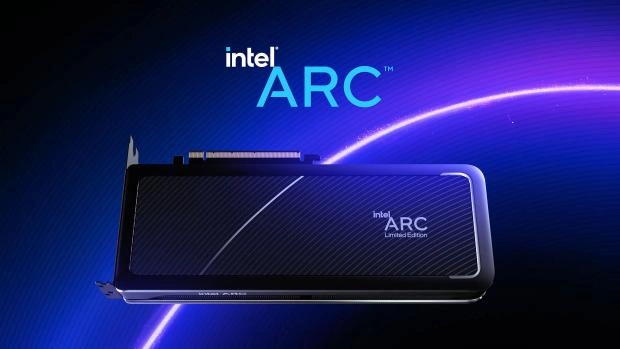 The strange thing is that the GPU has 16 Xe cores. A similar configuration is used only in the mobile Arc A550M based on the ACM-G10 GPU. But the operating frequencies of 2400-2450 MHz hint that this is not a mobile video card at all.
As a result, at the moment there are 2 intelligible theories of what it is all about. It could be the yet unannounced desktop Arc A550, or the Arc A580 specs leaked.
While CompuBench is not a good measure of performance, there is some performance data. The observed graphics card is 42% slower than the A770. This is quite expected, because it has a GPU exactly half that of the A770.