,
Qualcomm ushers in an era of advanced 5G technology with the Snapdragon X75
The new Qualcomm 5G modem adds support for advanced 5G and Wi-Fi 7 technologies, and includes improvements in artificial intelligence.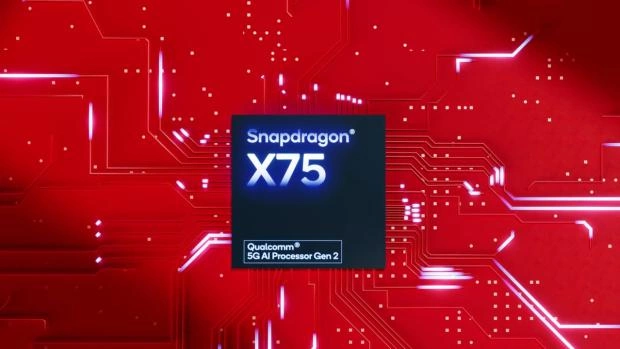 Qualcomm's next generation of processors will bring significant advances in 5G connectivity, and the proof is in the new modem that the American company has just announced, the Snapdragon X75.
This chip, which will be present in the Snapdragon 8 Gen 3, the future high-performance SoC from the manufacturer, provides compatibility with Advanced 5G, a new generation of connections with significant advantages over conventional 5G. It also includes support for Wi-Fi 7, as well as other improvements related to network speed and energy efficiency.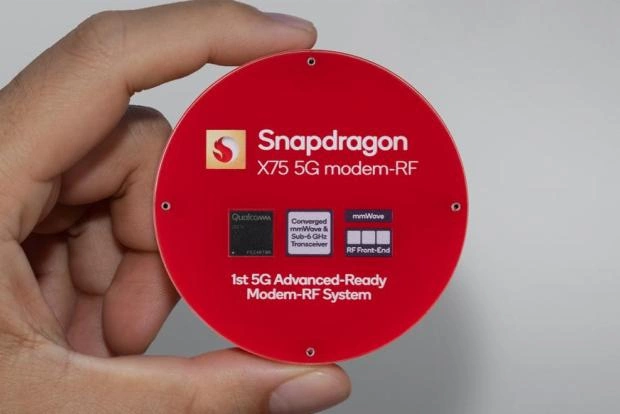 The most important feature of this Snapdragon X75 is undoubtedly the support for the 3GPP Release 18 standard, commercially called Advanced 5G (or 5G Advance), which, we repeat, has important advantages over conventional 5G. Among them are faster network speeds.
There's also the ability to reduce battery consumption on those cell phones that connect to the 5G network, thanks to two new architectures: the Qualcomm 5G PowerSave Gen 4 and RF Power Efficiency Suite. This, according to the manufacturer, allows the Snapdragon X75 to be 20 percent more efficient than its predecessor, the Snapdragon X70 modem, which includes the Snapdragon 8 Gen 2.
Physically, the new Snapdragon X75 is also smaller -- 25 percent smaller than its predecessor, to be exact. Its size has been changed, in part, thanks to some internal improvements, such as a new transceiver that jointly integrates the mmWave band and the bands below 6 GHz.Thus, it allows to offer more physical space on the device, for example, in order to make the smartphone body thinner, for more components or to install a battery with greater capacity.
The Qualcomm Snapdragon X75, on the other hand, comes with AI Processor Gen 2, an RF modem with a dedicated hardware gas pedal capable of delivering up to 2.5 times the performance of the first generation AI Processor technology in artificial intelligence tasks. This, among other benefits, means faster speeds, better coverage and better location accuracy.
Finally, the Snapdragon X75 also improves dual-SIM smartphone connectivity by enabling DSDA (Dual-SIM Dual Active) and DSDS (Dual-SIM Dual Standby) bands.