,
Garmin announces new sports watch, now with OLED display
The new Forerunner 265 and Forerunner 965 update the line of smartwatches focused on sports and health tracking.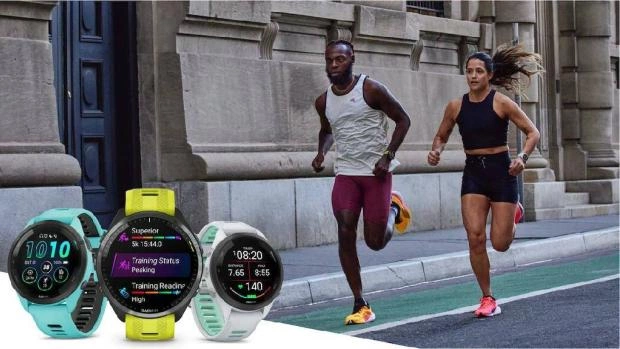 The most notable novelty of the new Garmin Forerunner is the use of OLED displays. A quantum leap while maintaining good autonomy (common for the manufacturer), advanced sensors to quantify all types of parameters, advanced training features, and health and fitness related features. We will consider the main characteristics of the novelty of the leader in the field of heart rate monitors.
Garmin Forerunner 265
It is a smartwatch/heart rate monitor with a 1.3-inch AMOLED touchscreen display that will come in two different sizes: 42 (Forerunner 265S) and 46mm. It features Pulse Ox sensors to monitor heart rate or V02 max, among other parameters, in addition to built-in multi-band GPS. It offers the usual array of Garmin features, such as power consumption of what they call "body battery", sleep and stress tracking, or pregnancy and menstrual cycle tracking. It also warns of abnormal heart rhythm and respiratory rate.
Like a good heart rate monitor, it offers many workouts, such as suggested and personalized diaries after providing information about the next test to take, after a series of videos from Garmin trainers, a running widget, or a workout propensity score. As for the smartwatch-focused features, they include push notifications and Garmin Pay support for contactless payments. You can also stream music downloaded from Spotify, Amazon Music, or Deezer.
Battery life is strong despite upgrading the display to OLED, up to 15 days of use, which drops to 24 hours if you're actively tracking workouts with GPS enabled. With 8GB of onboard storage, it's available on Garmin's website in a dozen bezel and case colors to choose from, with matching silicone straps. Their price in Spain is 499 euros for two versions with sizes 42 and 46 mm.
Garmin Forerunner 965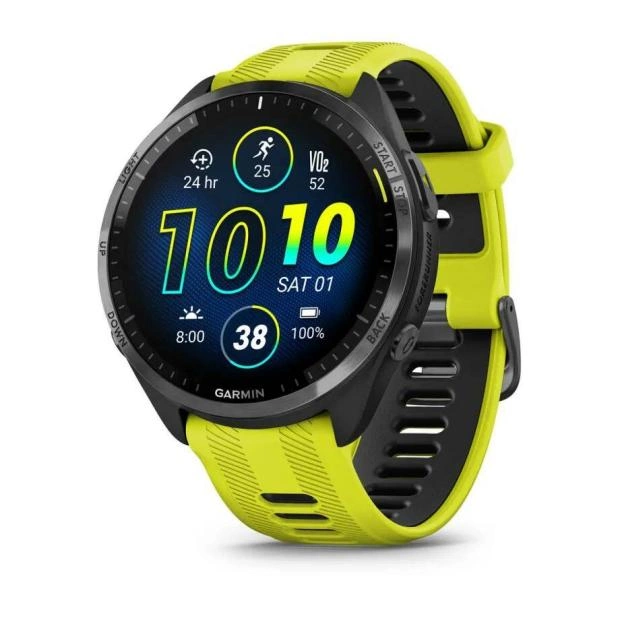 This is the top model, and here Garmin is increasing the size of the AMOLED touchscreen display to 1.4 inches. It also quadruples the onboard storage to 32GB and uses lightweight titanium as a premium material to reinforce the bezel.
It uses the same array of Pulse Ox sensors and built-in GPS, and adds to all the health, sports and notifications features of the previous model, targeted at the most demanding athletes: real-time endurance information to manage exercise levels; load factor (for the most demanding athletes) and speed to help you avoid overexertion and injury) and detailed climbing metrics including grade, distance and height gain.
The 965 is available from Garmin for $599.99 and the 265 is $449.99.