,
Studies show that smartphone sales dropped to 96 million units in May 22
Global smartphone sales fell sharply in May 2022. Now they do not even reach 100 million units. However, experts expect the situation in the smartphone market to improve.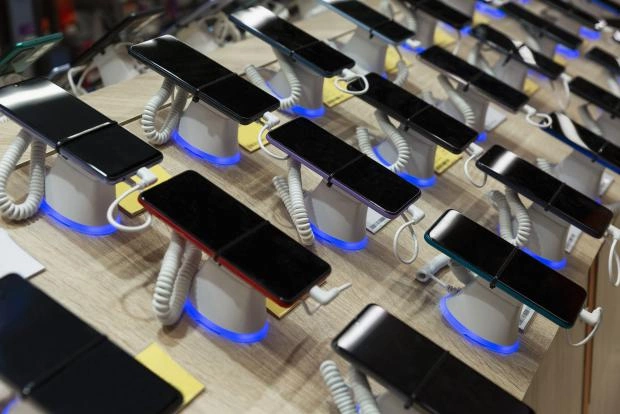 There's a good chance that the Galaxy Z Fold 4 and iPhone 14 series will boost global demand for mobile devices.
According to Counterpoint research data, sales of mobile gadgets are down. Less than 100 million smartphones were sold in May 2022. According to the study, global sales fell by 4% month-over-month. Over the past year, however, smartphone sales have fallen by 10%. The research report also adds that sales have not even reached the mark that was before COVID-19.
The reason for the worldwide sales decline is the supply chain constraints due to the pandemic in 2021. However, component and component shortages are expected to stabilize as early as this year.
Rising inflation and a slowing economy in China, as well as difficult geopolitical relations have had a strong impact on the smartphone market. Because of these reasons, a deficit in demand for mobile devices has appeared. Low demand generates inventory accumulation. The accumulated stock leads to a reduction in shipments and orders. However, the situation may improve in the second half of 2022.
Analysts believe that quarantine in the Middle Kingdom and economic problems are hurting demand inside the country. Because of this, the supply chain around the world is also suffering. Although China's smartphone market has recovered slightly month-over-month, it is still 17% lower than it was in May 21. The difficult geopolitical situation also brings some uncertainty, causing demand in Eastern Europe to suffer.
However, the situation is expected to improve in the second half of 2022. Experts predict that the economic situation in China will normalize, which will lead to an improvement in demand. And there is a good chance that the Galaxy Z Fold 4 and iPhone 14 will be able to increase demand for smartphones.