,
GPT-4 Coming to Word, Excel, PowerPoint, Outlook and More
GPT-4 integration with Microsoft 365 lets you write in Word, quickly create PowerPoint presentations, get email flow summaries in Outlook, and more.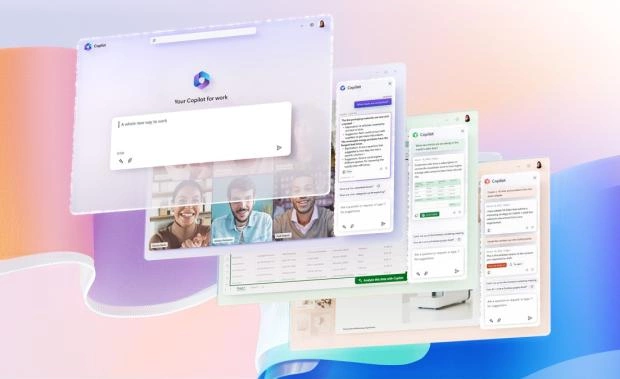 Microsoft's plans to bet on AI features in Microsoft 365 have already come true. The company announced Microsoft 365 Copilot, a kind of AI-powered assistant, specifically GPT-4, to help users create text, convert Word documents to PowerPoint presentations, and more.
Copilot, in a way, works very similar to the AI features that Google introduced just a few days ago for some of its services like Gmail or Google Docs. In the case of Microsoft, Copilot-managed GPT-4 will be integrated into Word, Excel, PowerPoint, Outlook, Teams, and other company platforms, with different features in each of these services.
For example, in PowerPoint, GPT-4 running Copilot can be used to create a slideshow based on a Word document. In this case, the user will only need to send an AI request and select a document, and it will go through the whole process until the presentation is created. In addition, it is interesting that Copilot can search for this file itself by specifying its name in the request.
In Word, you can ask Copilot to compose text based on any other document—for example, a PowerPoint presentation—. Subsequently, the user can edit or change this text.
In Excel, Microsoft's new GPT-4-based artificial intelligence can be used to process data or create tables using information obtained from other files, such as a Word document. In Teams Copilot, it will be used for summaries or transcripts of meetings.

Copilot based on GPT-4 AI will be integrated into Outlook
Outlook, Microsoft's email platform, will also integrate GPT-4 (Copilot) to summarize email threads or create drafts with custom responses. True, the company claims that AI is still imperfect and does not always give accurate results.
"Sometimes Copilot guesses right, sometimes it's usefully wrong, giving you an idea that isn't perfect but still gives you an advantage," explained Jared Spataro, head of Office 365.
The GPT-4 integration, called Copilot, is currently only available in beta for 20 Microsoft Office clients, but the company says the features will be expanded to more users in the coming months. Microsoft 365 Copilot will most likely be integrated into the optional 365 bundle plan in the future, as Microsoft assures they will share "more on pricing and details in the coming months."
Microsoft, remember, is also using GPT-4 in the new Bing, which is now available to everyone. In addition, Bing will get smarter with GPT-4 "as OpenAI updates to GPT-4 and beyond," Yusuf Mehdi, director of search and devices at Microsoft, recently said.
Google, for its part, also announced a few days ago that it is integrating AI into services like Gmail to enable features similar to those introduced by Microsoft. Among them is the ability to sum up email topics in Gmail or rewrite entire texts in Google Docs.