,
The British company introduced the successors of Ear - Nothing Ear 2
They offer even better sound than the previous generation, effective noise cancellation and a design that leaves no one indifferent.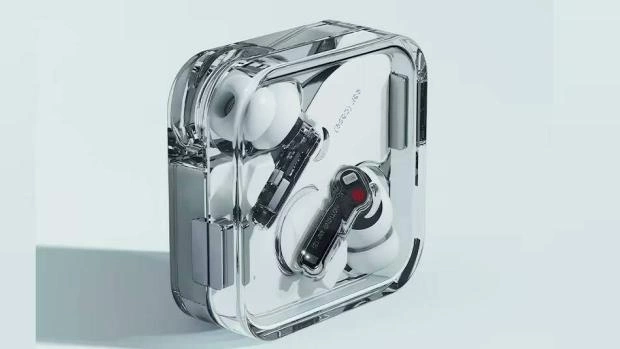 This Wednesday, the British company introduced the Nothing Ear (2), the successor to the Ear (1), which went on sale almost two years ago. Recall that these headphones were not only the debut of the brand; they also quickly became one of the most recommended options in their segment. Will this new model be able to replicate the good reviews received by its predecessor?
On the outside, the Nothing Ear 2 is almost identical to the Nothing Ear (1). They pair the shape of the AirPods Pro - albeit with a more rectangular stem - with a translucent finish that lets you see more of the inside of the headset.
The aesthetic of Nothing Ear 2 is undeniably fresh and recognizable. With a few exceptions, all tech brands adhere to similar designs in their products. We've seen this in mobile phones for years, and now in headphones.
Sound quality in Nothing Ear 2: a definite step forward
Nothing Ear 1 has never matched the best headphones in the industry for sound quality. However, the cost of the headphones was 99 euros; while AirPods Pro or WF-1000XM4 cost between 250 and 300 euros. Logically, there are differences.
For the price, the sound of the headphones is quite good, especially when combined with noise cancellation - it's a really interesting combination.
Nothing Ear 2 delivers undeniably the best sound. Compared to its predecessor, a good leap can be seen.
The brand has also made a few changes to the novelty. This is a new custom diaphragm made from a combination of polyurethane and graphene, dual chamber design, and Hi-Res Audio Wireless certified.
The latter is made possible by the LHDC 5.0 codec, which promises to stream music at a maximum frequency of 24-bit/192kHz. In order to enjoy the latter benefit, you must have a compatible phone, such as Nothing Phone, which will be available after a software update.
The Nothing Ear 2 headphones are Hi-Res certified. This means they can work with richer material and bring out certain nuances.
The brand also offers several equalizer presets, as well as the ability to manually change each of the parameters to the taste of the consumer.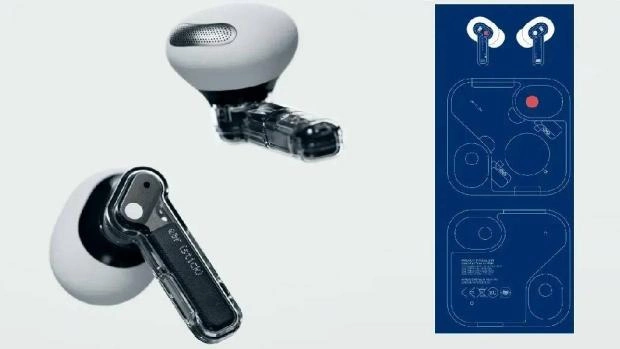 Noise suppression
Nothing Ear 2 offers three modes of operation: one that does not involve any cancellation algorithm - only passive isolation of the pads; a noise reduction mode that combines passive isolation with the operation of algorithms and can be adjusted both manually (offers three levels) and adaptively based on appearance; and transparency, in which external sounds naturally enter the hearing aid.
It doesn't reach the level of sophistication we find in higher-end headphones, but it's good enough to make you want to be in it often.
Headphones effectively soften what is happening around you. More than enough to hear without problems in a noisy environment such as an office, subway or a crowded square.
In addition, the brand has implemented a system that adapts noise reduction to each hearing department. To do this, simply put on your headphones, position yourself in a moderately noisy environment, and run the automatic analysis from the app. After the process is complete, the algorithms change their behavior slightly to achieve a better end result.
Other interesting details
They support dual connection. You can connect the headphones to two sources at the same time (for example, a computer and a mobile phone). This proves to be extremely useful if you are constantly switching between devices.
So it's really easy to pair with Windows computers, Android devices, or Chromebooks. In addition, they integrate with the Google Find My Device network, which can be useful for finding lost headphones.
No connectivity or stability issues. The first model fell victim, especially at the initial stage, to some instability in its behavior.
A battery that works but does not glow. The theoretical autonomy is 6.3 hours with noise cancellation off, while this figure drops to 4 hours with noise cancellation working. These are figures that are more or less true. And while they're good enough for most situations, it's true that other headphones manage to get a few more hours out.
Wireless charger. To recharge the headset, there is a Qi standard (wireless connection) and a USB-C port.
Invisible to the ear. In terms of comfort, Nothing has done a good job. These headphones combine excellent fit and fantastic comfort. Many competing headphones can't say the same.
The Nothing Ear 2 headphones are a very interesting option considering the features and the price they come on the market at (149 euros). They offer even better sound than the previous generation, effective noise cancellation and a design that leaves no one indifferent.