,
Lenovo unveils its new Legion Slim laptops with built-in AI
The manufacturer jumps on the artificial intelligence bandwagon and announces new computers designed for gamers.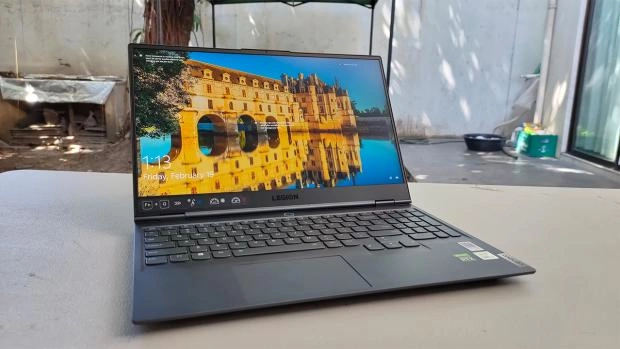 Lenovo has announced the eighth generation of the Legion Slim series of laptops, designed for those who love to play games on the go. Equipped with 13th generation Intel processors and NVIDIA RTX 40 graphics, the new PCs are among the first to implement AI. The manufacturer has integrated physical chips of the Lenovo Artificial Intelligence (AI) family, which regulate the performance of the equipment in real time.
Topping the list is the Legion Slim 7i and its variant 7, a laptop with a 16-inch display equipped with a WQXGA IPS panel running at up to 240Hz. In terms of specifications, we find an Intel Core i9-13900H processor, NVIDIA GeForce RTX 4070 graphics, up to 32GB of DDR5 RAM, up to 1TB PCIe (Gen4) SSD, and a 99.99W fast-charging battery.
As you would expect with these models, Lenovo has introduced several configurations that change the display. In addition to the 240Hz variant, we find the Legion Slim 7i with a 165Hz panel with 300 nits of brightness, support for Dolby Vision and NVIDIA G-SYNC. For content creators, there's a 16-inch 3.2K (3200 x 2000 pixels) 165Hz display with 430 nits of brightness.
If Intel processors aren't your thing, the Legion Slim 7 features an AMD Ryzen 9 7940HS chip. Lenovo didn't want to complicate its graphics and supports the GeForce RTX 4070 8 GB. The rest of the specifications will not change, so users will be able to customize it with the same amount of RAM and storage.
Legion Slim 5i: For gamers on a budget
If you need a gaming laptop but don't want to spend a lot of money, Lenovo has an alternative. The Legion Slim 5i is cheaper than its older sibling as it requires some component costs. Inside is an Intel Core i7-13700H chip, an NVIDIA GeForce RTX 407 GPU, 32GB of DDR5 RAM, and a 1TB PCIe Gen 4 SSD. The Slim 5 variant is equipped with an AMD Ryzen 9 7840HS processor and maintains the same specifications as its counterpart from Intel.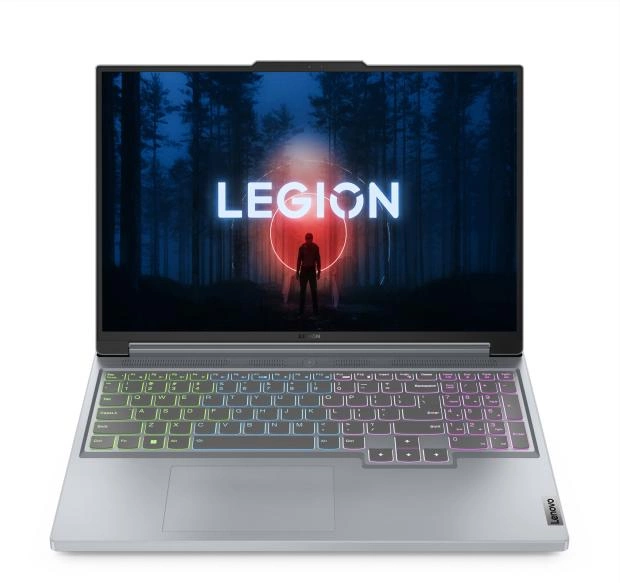 This model offers an additional alternative with a thinner chassis and a GeForce RTX 4050 GPU. As you might expect, performance will be much lower as this chip is designed for games like Fortnite, League of Legends, or DoTA 2. Lenovo has confirmed that Legion The AMD-powered Slim 5 will also come in a 14-inch OLED variant, although it will be released later this year.
Lenovo leaves temperature and performance management in the hands of AI
Since these are thin, high-performance devices, Lenovo has used its ColdFront 5.0 thermal system, which includes hybrid heat pipes, phase-change thermal composite, and a new air intake system. According to the manufacturer, the Legion Slim 7i produces just 48 dB of noise in performance mode thanks to the 9-blade fan. The cooling system of new laptops is controlled by artificial intelligence.
With the advent of ChatGPT, more and more companies are interested in equipping their equipment or services with artificial intelligence. Lenovo has jumped on the bandwagon and, as announced a few weeks ago, the manufacturer will be using artificial intelligence algorithms to tune thermal performance. The Legion Slim has the same AI chip as the Legion Pro, which monitors the frame rate as you play.
With real-time analysis, ColdFront 5.0 will change power consumption to ensure maximum performance. The specs promise that AI will help achieve TDPs of up to 140W in the Legion Slim 7i and 7 models.
Lenovo Legion Slim 7i и Legion Slim 5i: цена и доступность
Lenovo, like other laptop makers, specializes in the complexities of release dates and pricing. To understand the dynamics a bit, if you want a Legion Slim with an Intel processor, you can buy it from April this year. On the other hand, AMD-powered models will arrive a month later (except for the OLED variant), and one of them will cost less.
Model Price and availability
Lenovo Legion Slim 7i (Intel) $1770 / March 2023
Lenovo Legion Slim 7 (AMD) $1770 /May 2023
Lenovo Legion Slim 5i (Intel) $1350 / March 2023
Lenovo Legion Slim 5 (AMD) $1200 / May 2023
Lenovo Legion Slim 5 (AMD, OLED) TBA / October 2023
See also: Samsung has launched a "pumped model" of the iconic Galaxy A54 smartphone on the market.