,
New Netflix turns your TV into a console and your mobile into a controller
The Netflix app's source code reveals the future of native TV games and the smartphone-to-controller feature.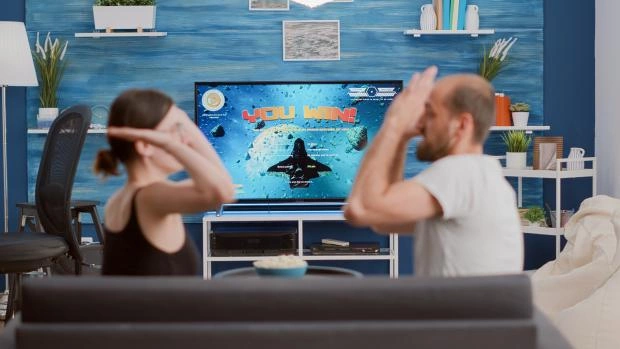 For some time, Netflix has already had a curious catalog of games that the user can access from a mobile phone or tablet. However, the company plans to go even further and expand their experience on TV with an additional feature; the ability to use a mobile phone as a remote control.
According to developer Steve Moser, who shared the details via Bloomberg, Netflix's own app source code exposes this feature, which, we repeat, will allow the user to open some of the platform's own games directly from the TV.
Also, in one of the lines of code in the Netflix app, the following message is displayed: "Your TV requires a controller to play. Do you want to use this phone as a game controller?". Thus, it becomes clear that it will be possible to use the smartphone itself as a controller for games from the TV. Unfortunately, no further details on how this works, or whether it will be possible to sync another controller to play more accurately, for example.
There's also no word on the number of Netflix games that will be available, whether there will be TV-exclusive games, or whether those currently available on iOS or Android will be included. Another detail that is unknown is when and where the games will be available.
Netflix already has an extensive catalog of games for iOS and Android
Games developed by Netflix itself began appearing in 2021 on iOS (and iPadOS) and Android. They are available for individual download. That is, the user must access the respective app store of their smartphone, search by name, and download the content. Mainly because neither Apple nor Google allow you to download games from other platforms outside of their stores. In addition, in order to access and play them, you must have a Netflix account and therefore be subscribed to the platform.
The number of Netflix games has grown significantly since its launch. There are currently over 55 titles already available, with 40 more new titles expected to be announced during 2023 this year.
In any case, Netflix plans to launch a cloud gaming service that will allow users to access these games from a single platform. Also, in order to compete with other similar services such as Microsoft.