,
Kick: what it is and how the Twitch alternative works
A new streaming platform that threatens to beat Twitch with identical features but better conditions for creators.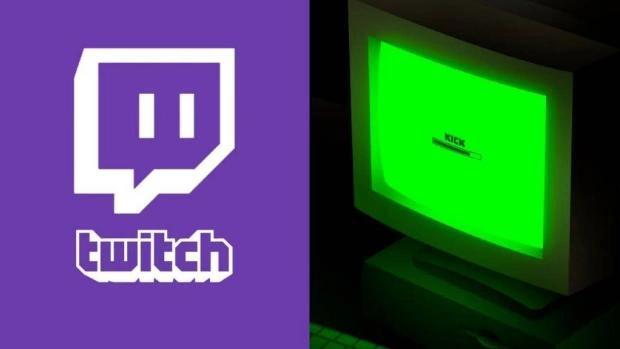 Twitch and YouTube have a new competitor. It's called Kick, it works very similar to Amazon's service, and it offers better conditions for streamers, which makes many, even some of the most popular at the moment, switch to a new platform. Or at least they think about it. Kick has also managed to position itself as one of the most downloaded apps on the App Store and reach 120,000 viewers; two important points given its recent launch.
But what is this Twitch alternative really made of? What conditions does the new platform offer to make content creators consider moving?
Specifically, Kick is a streaming platform run primarily by Trainwreck and Adin Ross, two internet celebrities who previously worked for Twitch. It has been active since the beginning of 2022, but has not yet begun to gain popularity.
How Kick works and what conditions it offers to streamers
The Kick interface is almost identical to Twitch. The streaming platform has a website known for its main page, which displays recommended live streams and where users can browse through various categories and profiles. In addition, it has an app for iOS or Android that, again, mimics the Twitch interface for mobile devices. Even the playback page is very similar, with a chat section on the right side of the screen and an area for viewing recommended channels.
You're probably wondering: if Kick is so similar to Twitch, why are so many streamers moving away from the Amazon platform? For the best conditions it offers compared to Twitch and other services. In particular, Kick offers a 95 to 5 revenue split. That is, 95% of the revenue comes from content creators; the remaining 5% goes to the platform.
This is a terrible difference compared to Twitch, which offers 50/50, and a significant difference compared to YouTube, where 70% of the revenue goes to creators and the other 30% goes to the platform. Streamers also receive 100% of the income from donations made by users.
Kick can attract a large number of users if streamers announce that they will stream content exclusively on this platform, either by their own decision or by agreement with the company. If a creator with millions of subscribers goes to Kick, then most of their audience will too.
Keep in mind that most of the content on Kick is in English.