,
Spotify is shutting down the live streaming app, Spotify Live
Spotify Live, the Swedish company's live streaming service, is shutting down its main app. According to them, there is no reason to keep it active much longer.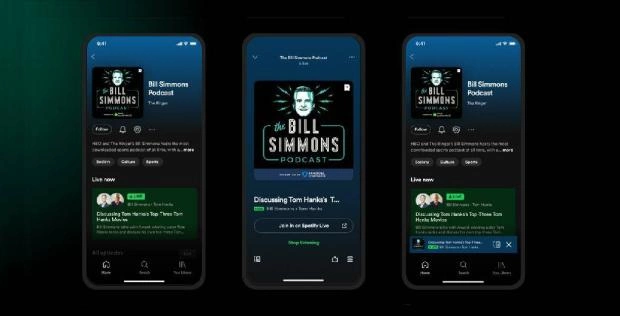 Ten days later marks the one year anniversary of the birth of Spotify Live — formerly Greenroom — the service the company planned to use to take audio streaming to the next level. With it, listeners could access live broadcasts, chat with artists, and join the host live. According to Music Ally, it took Spotify two years to decide to close the platform.
"After a period of experimentation and learning about how Spotify users interact with live audio streaming, we have made the decision to shut down the Spotify Live app," a company spokesperson told the aforementioned publication. He also adds, "We believe there is a future for live fan-creator interaction in the Spotify ecosystem; however, based on what we've learned, it no longer makes sense as a standalone application."
"We have seen promising results in the case of artist-focused audition parties, which we will continue to explore in the future to facilitate live interaction between artists and fans."
The good news for fans of live audio is that Spotify Live features will remain available in the main app. That way, if you want to keep using them, you only need access to it, not to an external app.
The Short Life of Spotify Live
It was in 2021 that Spotify acquired the Locker Room app for around 57 million euros. It would subsequently be rebranded as Spotify Greenroom after a redesign and a scheduled launch in June of that year. In a few months, the process will start again and the Swedish company will introduce Spotify Live, the most recent version of the service. With the latter, they promised closer contact between artists and subscribers.
The Swedes had high hopes for this new offer and even signed artist contracts for weekly concerts. Unfortunately for them, things did not go the way they would have liked. The reason for such low rates is the demand from users. After the pandemic period, the number of people regularly streaming live streaming dropped dramatically, which is why Spotify Live failed to catch on in the community.
Now Spotify is saying goodbye to its App Live, although the service will continue to run. The company has been actively experimenting with its platform for several months now. This includes a TikTok-inspired redesign and improvements focused on podcasting features. In the meantime, we're still waiting for lossless audio to arrive, and we'll be able to see it later this year.