,
Eco-Interior. How to organize a proper rest in the bedroom
The easiest thing to do is to make a green area of plants in the bedroom and install a good ultrasonic humidifier.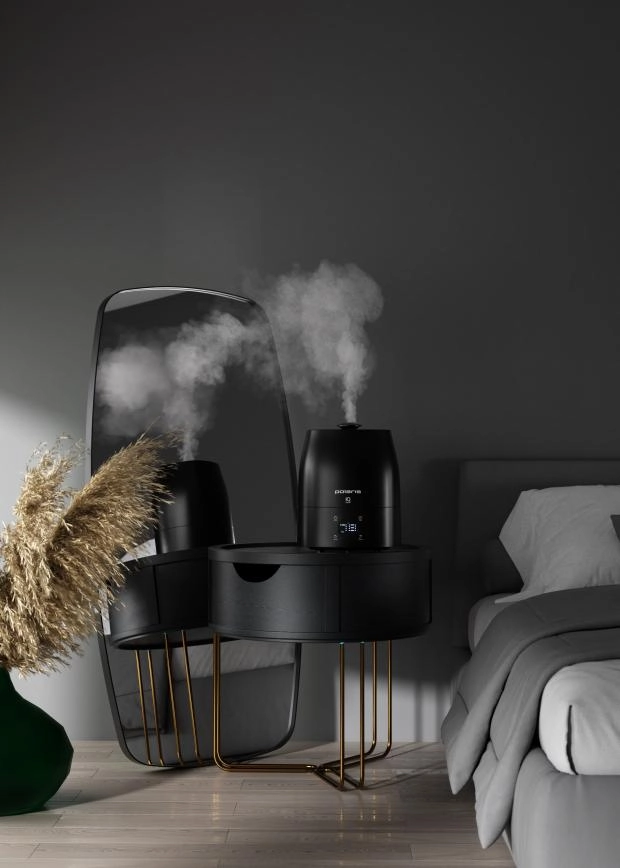 A modern interior must not only meet aesthetic requirements, but also be environmentally friendly. Caring for yourself can be manifested through the organization of a comfortable living space. The simplest thing is to make a green area of plants in the bedroom and install a good ultrasonic humidifier. Due to humidified air flowers will be well-groomed and well filtered oxygen. The effect will not keep you waiting - the room will be transformed, and your sleep will be normalized.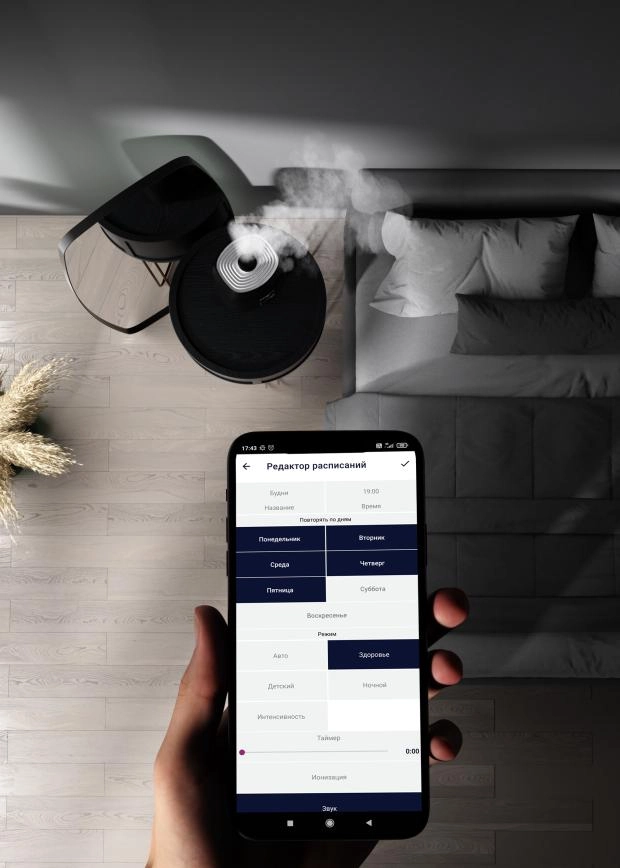 Polaris PUH 1010 Wi-Fi IQ Home humidifier is made in black color and will match any interior. The gadget has a function of night silent mode and a nice backlight. Evening atmosphere in the room will be soothing, and at night nothing will interfere with a good sleep. Built-in hygrometer allows you to automatically control the climate in the bedroom. The ceramic water filter is environmentally friendly. It protects furniture from white deposits and keeps books and paintings intact.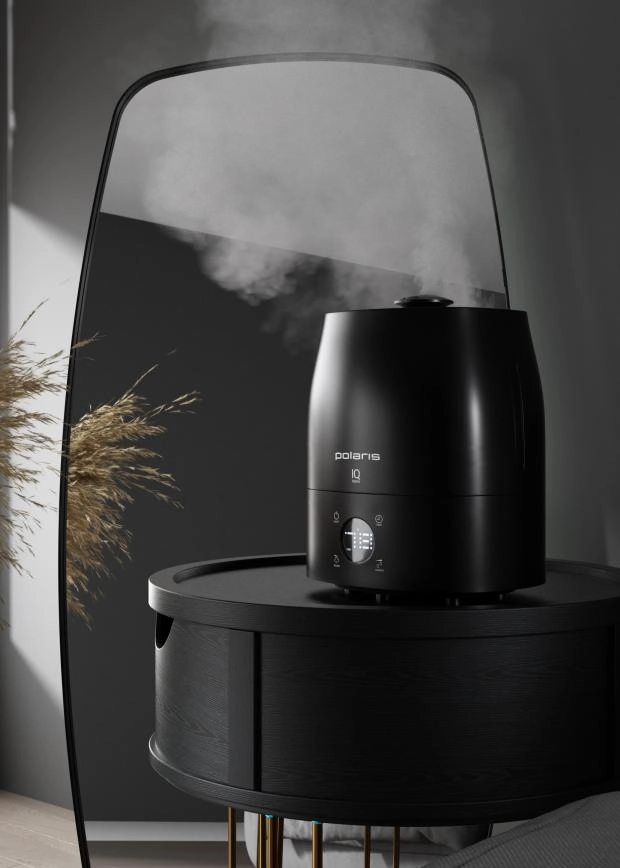 Thanks to the IQ Home app, controlling your gadget will be easy and convenient. For example, you can use it to turn off the light or select the air intensity. The humidifier has four modes: automatic, child, health and night, but for individual needs it is easy to create a personal mode. You can create a weekly schedule or set an auto-off timer in the app. Wi-Fi control opens up the possibility to turn on the desired mode from any place.
By the way, all application data is protected by the reliable Diffie-Hellman protocol and is located on Russian servers. This guarantees Russian-language support and uninterrupted operation regardless of external circumstances.
Polaris has created a line of gadgets that can be controlled through a single IQ Home app. "Smart Home" consists of robot vacuum cleaners, heaters, water heaters, scales, humidifiers, kettles, multicookers and coffee machines. Thanks to continuous improvement of the app and gadgets, IQ Home appliances are controlled including from smart watches and work with the voice assistants Alice from Yandex, Marusya from VK and Google Assistant.