,
iOS 17 will allow you to install applications bypassing the App Store
An expected move after pressure from the European Union on an American company.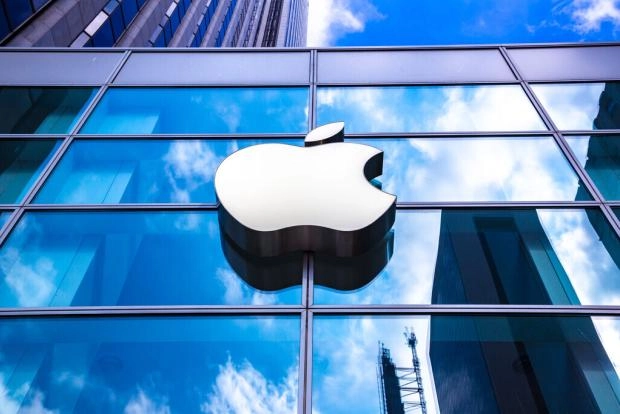 Apple is gearing up to introduce a whole fleet of new devices, from the highly acclaimed VR glasses to the upcoming iPhone 15, which is completely different from what we knew. Now iOS 17 could also join this list of radical updates. Mark Gurman's report seems to point to one thing: it will be the first version of the Cupertino mobile operating system that will allow you to install applications in alternative ways. That is, users will be able to install applications without first logging into the App Store.
Currently, any application can only be installed from the official App Store, without any alternatives. In addition, developers pay commissions ranging from 15% to 30% to Apple for the benefits of their apps.
If true, iOS 17 should be unveiled with this new feature in June during WWDC 2023. It's not just the App Store that will be affected, however. Services like iMessage or FaceTime will also have to adapt to the new rules. How exactly? According to the laws passed by the European Union, all instant messaging applications must be compatible with each other, regardless of whether they are competitors to each other. This way, if everything goes well, you will be able to talk from WhatsApp, Telegram to someone using iMessage, and vice versa.
The Digital Marketplaces Act establishes provisions applicable to platforms that act as "custodians of access" in the digital sector. These are platforms that have or can be expected to have a strong position, that have a significant impact on the domestic market and serve as an important bridge for professional users to access their end users.

European Commission
The European Commission is tired of games from Apple and other big companies
It's not Apple that's behind this move, it's the European Union. Under the Digital Marketplaces Act, which came into effect at the end of 2022, technology companies are required to open up their platforms and services. Thus, they can be used by third-party companies and developers to "guarantee fair and open digital markets", explains the European Commission.
And while it may seem that the European Union is opposed to Apple, it is not. For all its success, the Cupertino-based company has grown into a fairly closed company in both software and hardware. For this reason, it is he who fills out all the ballots according to the EU criteria about what an "access custodian" is.
Thus, the agency has already established that if Apple does not include a USB-C port in its next generation, its position on the European continent could be seriously threatened. It's the same with software rules. If you want to continue playing on the old continent, you will have to follow the new rules without any problems.
However, since Apple likes to do things its own way, the next iPhone 15 could come as a surprise to the EU. Yes, it will have a USB-C input, but it will only be able to reach its full potential if users buy cables designed specifically for Apple products.