,
NVIDIA GeForce RTX 4060 Ti may cost $400
Allegedly, NVIDIA's GeForce RTX 4060 Ti could be priced the same as its predecessor, the RTX 3060 Ti, at $400.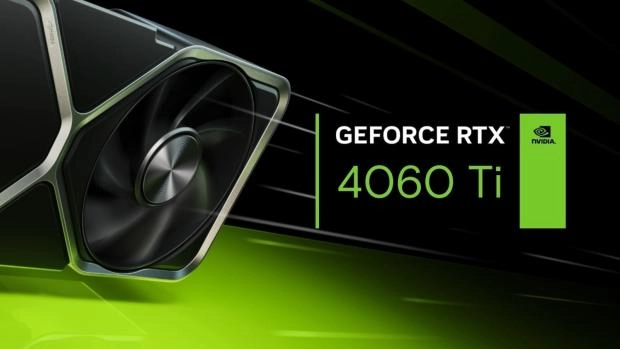 DigiTimes says that NVIDIA is actively considering making the pricing of its upcoming GeForce RTX 4060 Ti graphics card more attractive to gamers and users. The reason for this may be the poor public reaction to the RTX 4070 Ti and RTX 4070 graphics cards.
Therefore, the NVIDIA GeForce RTX 4060 Ti could be released at the same price as its predecessor, $399. The GeForce RTX 3060 Ti was released at the same price, although the market at the time of its launch was very different and seething with speculators and crypto miners. Now the situation is different, and it is already clear that all cards of the current generation are available at or below the recommended price with a good offer.
The GeForce RTX 4060 Ti will use the AD106-350-A1 GPU core, a stripped-down version of the full-fledged AD106 graphics chip, and is rumored to feature 34 SM or 4352 CUDA cores, along with 8GB of GDDR6 memory running at 18 Gb/s through a 128-bit bus interface, providing a card throughput of 288 GB/s. There's also 32MB of L2 cache on board, which is 8 times more than the GeForce RTX 3060 Ti.
The reference NVIDIA GeForce RTX 4060 Ti is rumored to offer around 22 teraflops of compute performance, with custom models boosting that to almost 24 teraflops.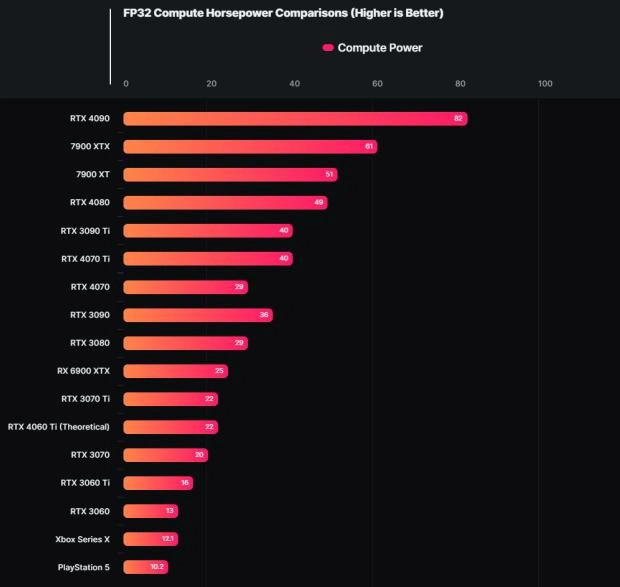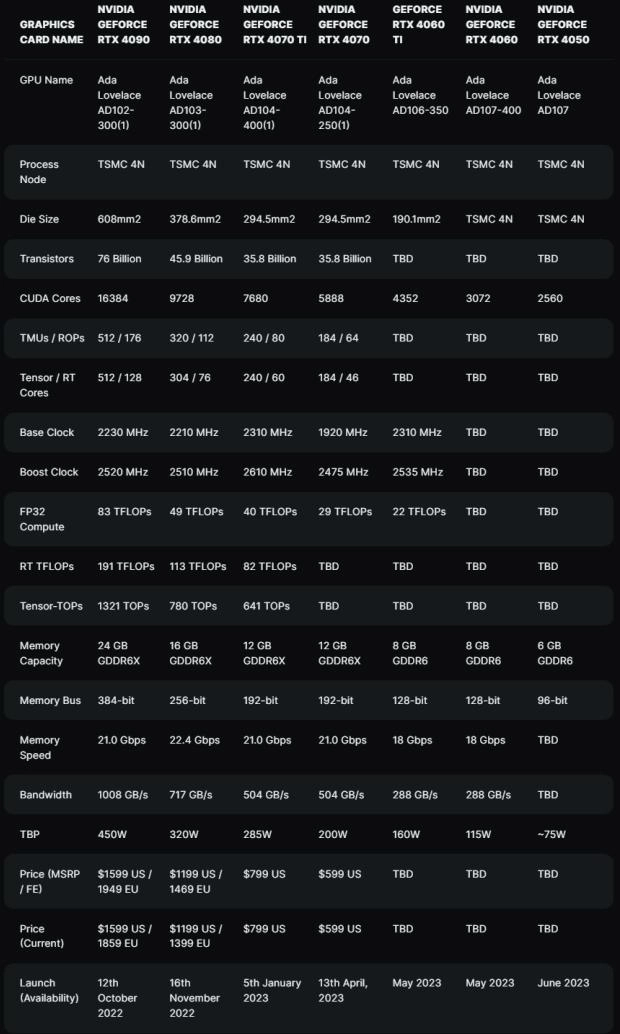 Perhaps the NVIDIA GeForce RTX 4060 Ti graphics card will eventually be similar to the GeForce RTX 3070 Ti in terms of performance. In addition to that, the card will have a TGP of around 150W making it incredibly efficient compared to the 3070 Ti offering better ray tracing performance with DLSS 3. The RTX 4060 Ti could also get an ITX design which makes sense for this efficient GPU .
The NVIDIA GeForce RTX 4060 Ti card will be unveiled and released in May. There are also rumors of a $450 bar being set as the price, but again, this is not certain.