,
AI-Pin: Humane's mysterious first device
Humane, a startup founded by two former Apple employees, will unveil its first device in November.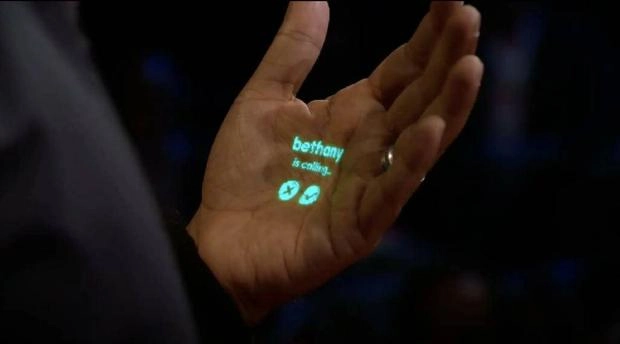 Just over six months ago, Human was on everyone's lips, but under rather unusual circumstances. By then, the startup, founded by two former Apple employees, had completed a new round of multibillion-dollar investments when virtually no one knew what it was doing. The only thing that was known was that the company is working in the field of artificial intelligence and intends to create a device that would benefit from it.
A few weeks later, the company first unveiled a mysterious device dubbed the AI Pin. As part of his TED talk, Humane co-founder Imran Chaudhry gave a demonstration with the relevant team. What little was seen was that the device could perform multiple tasks, from projecting touch interfaces onto any surface to recognizing objects or performing translations in real time.
Humane promised that the AI-pin would be officially introduced in October, but this did not happen. The company decided to postpone its launch until November 9, when it will talk about the characteristics and capabilities of the new product.
AI Pin, a wearable device that wants to change the rules of the game
We saw the first demonstration of AI Pin in April. The device can project a graphical interface onto the user's hand. For example, it allows you to answer a phone call using your palm as a "screen".
But this was just one of the amazing features that were demonstrated on stage. The device will also serve as a personal assistant and use various sensors and cameras to perform various tasks. From recognizing elements in the user's surroundings to translating phrases in real time using a voice identical to the user's, but entirely generated by artificial intelligence.
What's really amazing is that it doesn't seem to require a cell phone or connection to any other equipment to work. In early October, Humane took advantage of Paris Fashion Week to showcase the gadget during its Coperni runway show. Despite this, the company has not revealed too much about its features.
"AI Pin from Humane is a smart wearable device designed from the ground up for artificial intelligence. Designed to suit their personal style and clothing range, it will fit perfectly into your everyday life. Created with trust and transparency at the core of the experience, without any trigger words and without constant listening or recording, AI-Pin reflects our vision of creating products based on our values of trust, truth and joy. AI-Pin, which does not require pairing with a smartphone or other related device, includes an artificial intelligence-powered optical recognition system and a laser-projected display," the company said in a statement on its social media account.
As if to further fuel the excitement around the Humane and its AI-Pin, TIME magazine recently included the device in its "best inventions of 2023" list. The publication confirmed that the wearable device includes a camera, microphone and other sensors, although it did not indicate which ones.
At the time, it was speculated that it could include a lidar sensor and a time-of-flight (ToF) camera, although this has yet to be confirmed or denied. What does get mentioned is the introduction of indicators that light up when one of the input methods is triggered to alert other people that they may be being recorded.
As for the AI-Pin software, details are also scarce. According to TIME, the wearable uses artificial intelligence that blends elements developed by Humane itself with OpenAI's GPT technology.
A recent report from The Information indicates that Humane's AI-Pin won't come cheap. The wearable device, which will be powered by a Qualcomm Snapdragon processor, will cost around $1,000. But the story doesn't end there, as using it will require a monthly subscription. The monthly fee will match the data plan your device needs to connect to the cloud without having to pair it with a smartphone.