,
Wi-Fi 7: a new wireless standard that promises faster speeds
All the benefits and latest news of the new wireless communication standard.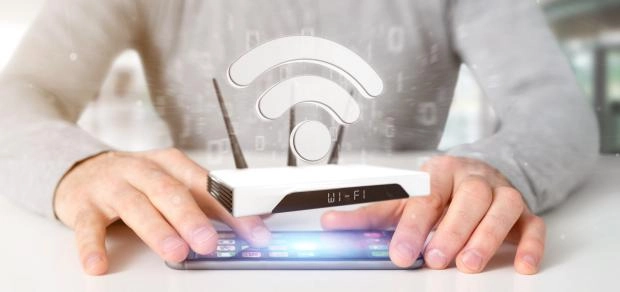 Wi-Fi 7 is just around the corner and promises a number of benefits that will change the wireless experience on your devices. The hype around this technology is high, and for good reason. One of the most interesting features that it offers is its impressive speed, as well as a significant increase in throughput. This means it will be faster and more reliable than ever.
Wi-Fi 7: a new wireless standard that promises faster speeds
Wi-Fi 7 was designed to meet the growing bandwidth demands of an increasingly connected world. This new standard expands the use of the 6 GHz frequency band and also uses the 2.4 GHz and 5 GHz bands, allowing you to have more channels available.
It will provide better network management and significantly reduce latency, which is critical for real-time applications such as online games and video calls, as well as for watching high-definition movies without losing quality.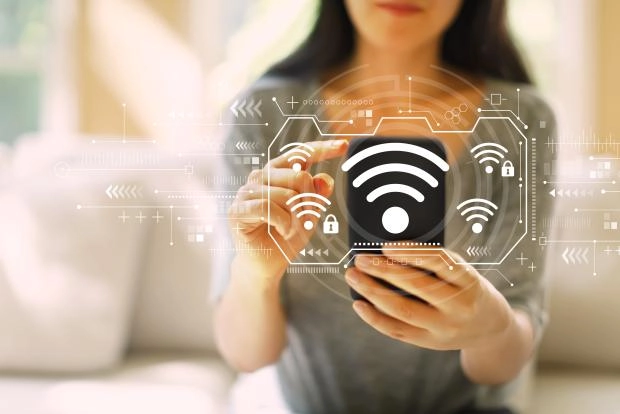 What's new and improved in Wi-Fi 7
To take full advantage of wireless connectivity, Wi-Fi 7 offers a number of innovative features that improve speed, stability and reliability. Most notable is the increase in channel capacity from 160 MHz in previous generations to 320 MHz.
This means there is more space for data to transfer, resulting in faster speeds. For example, a laptop with Wi-Fi 7 can achieve a maximum potential speed of almost 5.8 Gbps, which is an impressive figure that far exceeds the needs of most users.
Another innovation is the Multi-Link Operation (MLO) function, which allows you to combine ranges into one connection. For example, a single device can simultaneously use the 2.4 GHz, 5 GHz, and 6 GHz bands for optimal performance.
After all, this not only increases speed, but also improves stability, since if one of the connections is lost, the device can automatically switch to the other without losing the connection. Thus, Wi-Fi 7 ensures uninterrupted operation of the wireless network.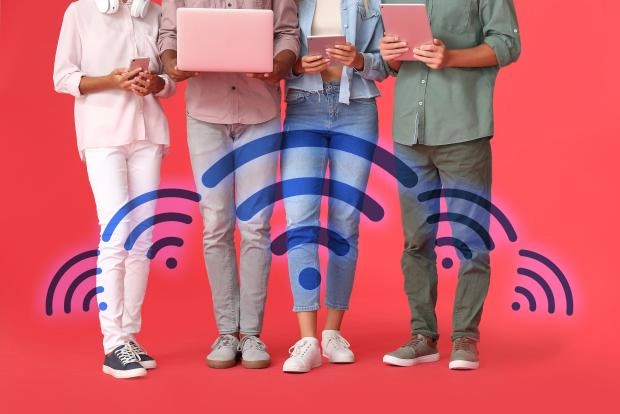 Using Wi-Fi 7
You're probably wondering why you need so much speed and bandwidth, well, the answer is simple: to take full advantage of everything the Internet has to offer you.
Whether you like to watch movies or TV shows in high definition such as 4K and 8K, or like to play the most demanding games, Wi-Fi 7 will provide a smooth connection without lag.
But that is not all. It will also help you create a smarter, more secure and efficient home. Technologies like OFDMA or Orthogonal Frequency Division Multiple Access reduce network congestion and optimize the performance of your devices so you can manage them faster and with fewer failures.
Likewise, the new Wi-Fi wireless standard will be important for the development of the metaverse, offering new capabilities with minimal latency.
Which devices will support Wi-Fi 7?
One of the good news is that Wi-Fi 7 will be compatible with all your current devices, so you won't have to worry about switching them all at once. However, to take advantage of the new protocol, you will need mobile phones, laptops and routers that support the new standard.
The first equipment that will be able to use this high-speed wireless connection will be routers, high-end next-generation smartphones such as the iPhone 16, and home automation devices. But it is expected that over time, more equipment will adapt to the new standard and be able to take advantage of its improvements.
When will Wi-Fi 7 arrive?
It's still not easy to access the benefits of Wi-Fi 7 as there aren't many products on the market that support it yet. Additionally, it is currently still being defined and may undergo changes before widespread implementation.
However, if everything goes according to plan, its implementation is scheduled for May 2024. Although it is still several years away from becoming an industry standard, the first products compatible with this technology are already being developed. At the same time, it will also take time to mature and gain a foothold in the market.
Wi-Fi 7 represents a quantum leap in wireless performance and efficiency, opening up new possibilities for entertainment, education, work and communication.