,
Will the Pixel Watch LTE overtake the Apple Watch?
A review of smart watches from Google. How are they better than Apple products?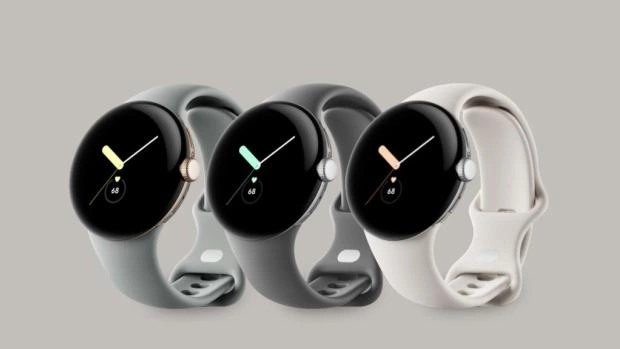 Google continues its offensive in the world of digital technology. The next step of Apple's competitor is the Pixel Watch LTE smart watch. The novelty turned out to be quite interesting and original.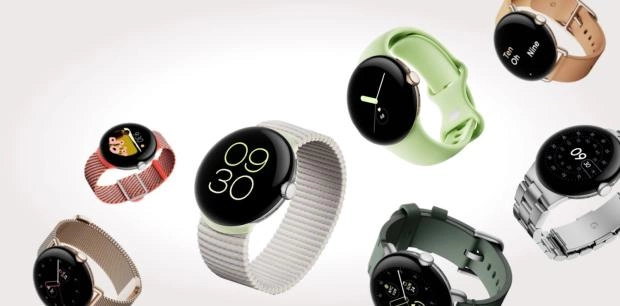 In the delivery set, in addition to the gadget itself, there is a magnetic charger and an additional short strap, that is, a similar set as the Apple Watch. In this case, the watch from Google works with all versions of Android, starting with the eighth, but with the iPhone to synchronize categorically refuse. In the United States, the Pixel Watch Wi-Fi + Bluetooth version is priced at $350, the equivalent of 21,600 rubles, and the LTE + Bluetooth version costs $400, which is exactly 24,690 rubles in translation. In the EU, prices are higher by about 1,700 rubles. The device will be available in three different shades: silver, gray and gold. The diameter of the gadget is 41 mm, and the weight is only 36 grams. Both parameters are less than those of the Apple Watch.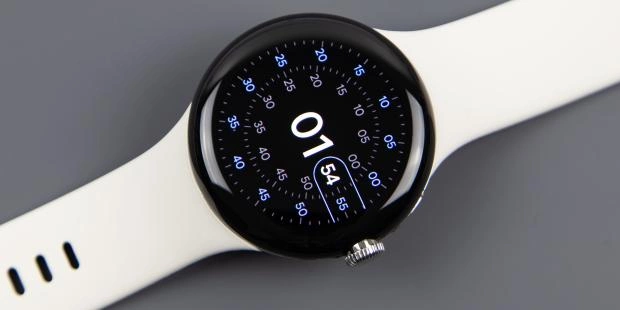 The case of the Pixel Watch is made of stainless steel. The 3D glass Gorilla Glass 5 is rounded to the edges, and is very much like a "dome". On the right side there is a digital crown, which is quite nice and convenient to operate. Above there is a key, pressing which brings up a list of recent applications, and with a double tap, directly, the last one. Pressing the crown will return to the home screen. Also, you can use it to see a list of all applications. A long hold brings up the reboot menu, and a double tap Google Pay.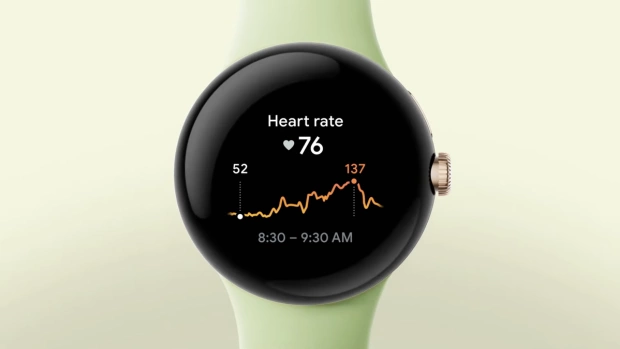 The Pixel Watch has a dual-core Samsung Exynos 9110 processor for performance. On board there is Wi-Fi 4, Bluetooth 5.0, a 32 GB eMMC memory module, 2 GB of RAM, as well as GPS, GLONASS, accelerometer, gyroscope, heart rate sensor and a separate saturation sensor. In addition, compass, altimeter, 200 mAh battery, wireless charging, speaker + microphone. The gadget can not be removed even in the pool, as it has protection from water up to 5 atmospheres.
We should separately mention the screen of the Pixel Watch. This is a 1.2-inch AMOLED, with a resolution of 450x450. The gadget has a lot of different options for the dial, but also widgets can be found in the Play Market.
The watch has Android Wear 3.5, for the development of which two mastodons in the face of Google and Samsung are responsible at once.
The pluses are the compact size and some features that are absent in Apple, and the weaknesses are the animation hovering because of the old chipset and the unreliable mechanism for attaching the straps.
Read also about the new budget smartphone Samsung Galaxy A04e.